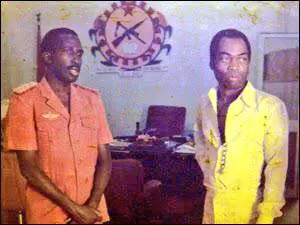 Today in history of two great sons of Africa who were also great friends. One died on this day, while the other was born on this day. Both were pan-Africanist per excellence who fought for justice in their respective countries.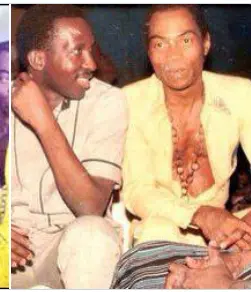 Thomas Sankara of Burkina Faso and Fela Anikulapo Kuti of Nigeria were great revolutionary Africans of their time, but their legacies continue to inspire millions across the continent and beyond. Thomas made impacts in the world of politics, while Fela was used music as a force of revolution.
Apart from their love justice, both Sankara and Fela shared a deep passion for music. Fela had the saxophone and Sankara was a guitar enthusiast. Fela would visit Sankara on the invitation of the revolutionary young president of Burkina Faso. Theirs was a relationship of music pollinated with politics and African philosophy.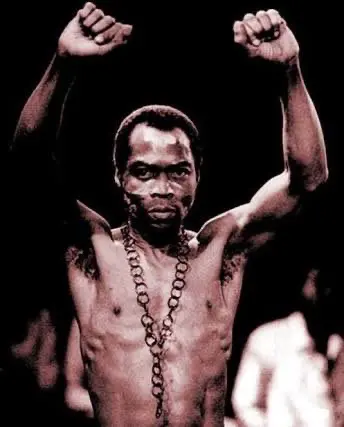 Thomas Sankara was the military leader of Burkina Faso who became president in 1983. At the age of 33, Sankara became Burkina Faso socialist (Upper Volta) leader in 1983 on this day. He immediately launched programmes for social, ecological, and economic change.
He domesticated policies focused on preventing famine with self-sufficiency and & reform, prioritising education with a nationwide.
Thomas Sankara renamed the country to Burkina Faso (Land of the incorruptible), he successfully built over 700km of rail without foreign loan. Amnesty International always criticized Sankara despite his good works. He built close unity with Cuba's revolutionary Fidel Castro.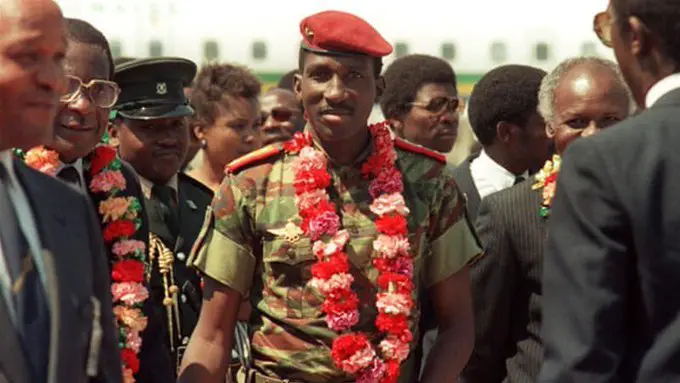 On 15 October 1987, Thomas Sankara was brutally murdered in a coup d'état masterminded by his close friend, Blaise Compaoré who would go on to rule Burkina Faso until his disgraceful exit in 2014. Even in death, Sankara was bold, he went out of the meeting in his office to face a group junior soldiers in his army who rid his body with bullets.
Fela Anikulapo Kuti was legendary, iconic, seer-prophet, philosopher king, music maestro and fearless activist.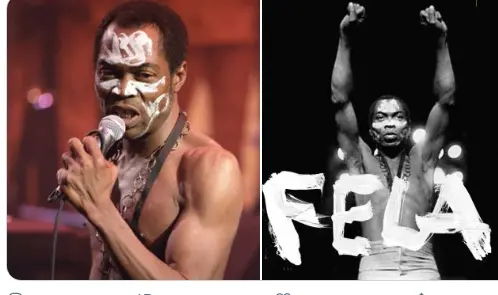 He was born in Abeokuta, the modern-day capital of Ogun State, Nigeria on the 15th October 1938. Fela pioneered Afro Beat genre of music. He was known for his dexterity with the saxophone. He was a freedom fighter who used his music to fight for social and political justice in Nigeria.
Throughout his life, Fela was a thorn in the flesh of successive Nigerian military government. He was jailed several times for his revolutionary songs many of which were banned several times from being played in public spaces.
Like his friend, Sankara, Fela died tragically after he was diagnosed to have contacted HIV. But like a die-hard pan-Africanist he was, Fela refused to recieve what he called white man medicine- even though is elder brother was Nigerian Minister of Health at the time. Fela would have been 82 years old today.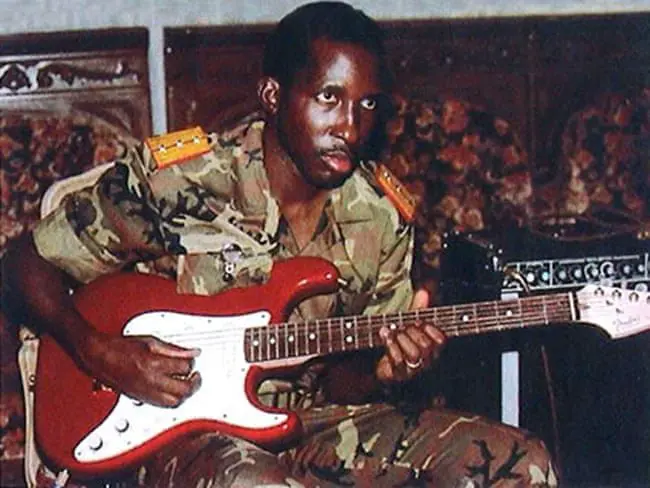 Popular quotes by Sankara:
"Knowledge" is not enough to change the conditions of Black people. UNDERSTAND that we NEED TO CREATE PROGRAMS and SYSTEMS that will empower us ECONOMICALLY, SPIRITUALLY and MENTALLY. We need COURAGE AND ACTION!!!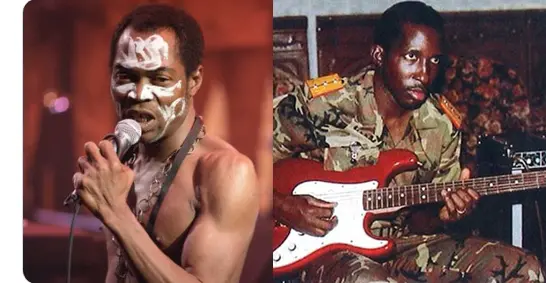 "The enemies of a people are those who keep him in ignorance." –