A female DJ is a woman who can play with vibes as if they were her toys. Skillful and famous female DJs in Nigeria continue to get profits with incredible speed. Breathtaking shows, unique sound, and ravishing setting make the crowd explode each time with joy and pleasure.
Check out below 5 best female DJs in Nigeria:
1. DJ Frizzie
Nigerian Female DJ, Frizzle, full Name is Frances Tamunonengiyeofori Higgwe. She born on 24th February 1990 and hails from Kalabari , Rivers State.
She is Nigeria's No1 Female DJ, Engr with Msc, Songwriter.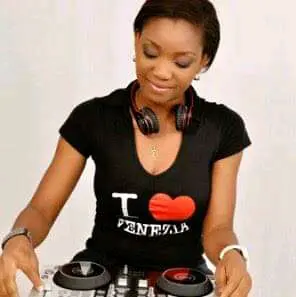 She is the first child of her parents and only girl. Dj Frizzle Graduate from Department of Environmental Engineering at the University of Portharcourt.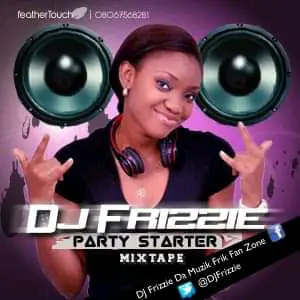 She hit the limelight when she did the female version of 'Wizkid's Holla At Your Boy' titled 'Don't Holla At Me Boy' and Frank D'Nero (Cure my craze Crooner) is her half-brother.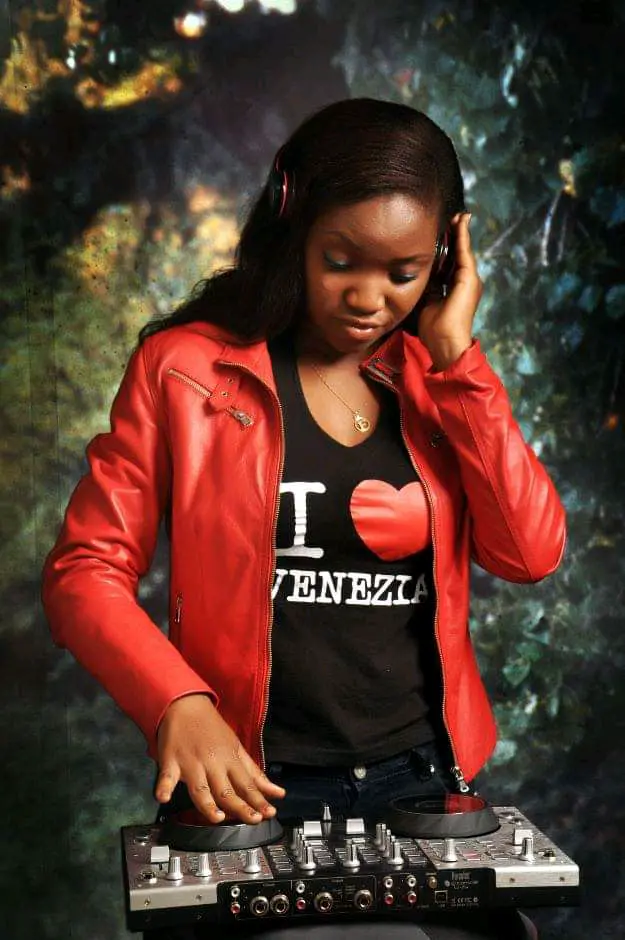 DJ Frizzle started DJing at age 16 , had been DJ for Uniport Radio FM 88.5FM. With her exceptional spinning skills, she has been features on top tv channel , MTVBase Official Club chart . She is also the official DJ for Mr 2Kay's and VJ for Cool TV.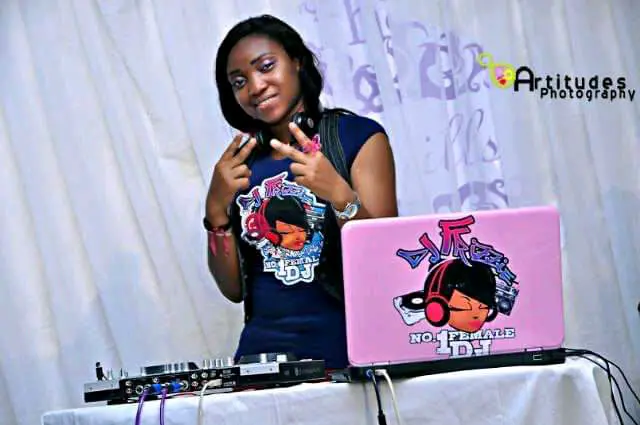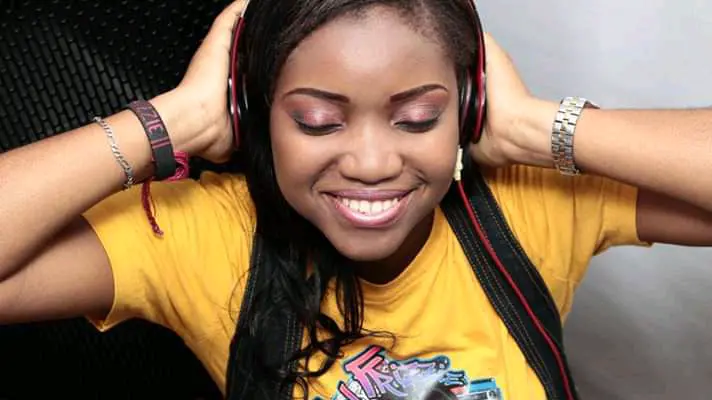 Dj Frizzie was nominated for one of the categories of the ELOY (Exquisite Ladies Of The Year) Awards 2014.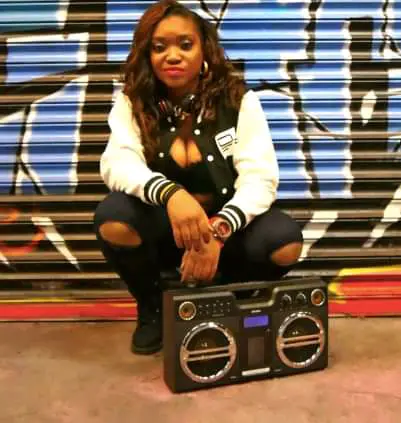 DJ Frizzie is so in touch with her roots and environment around her that she sets aside time for some charity work and was involved in 'THE RELIEF ARK ON THE #REACHKIDS PROJECT' for an orphanage home in Port Harcourt and also worked with 'IYANYA FOUNDATION IN COLLABORATION WITH CHARITY LOUNGE FOR THE #THENATURALCHILD EDITION FOR DOWN SYNDROME.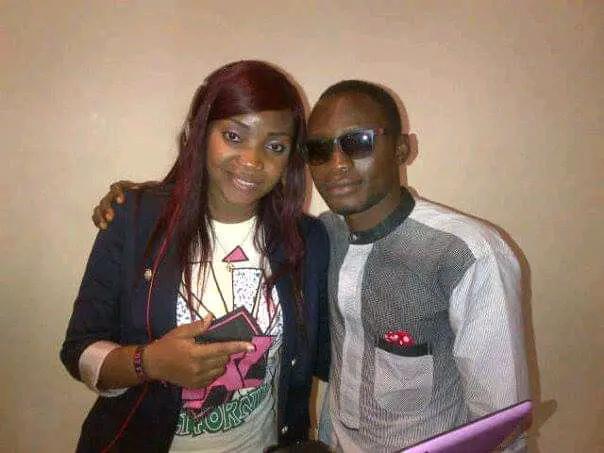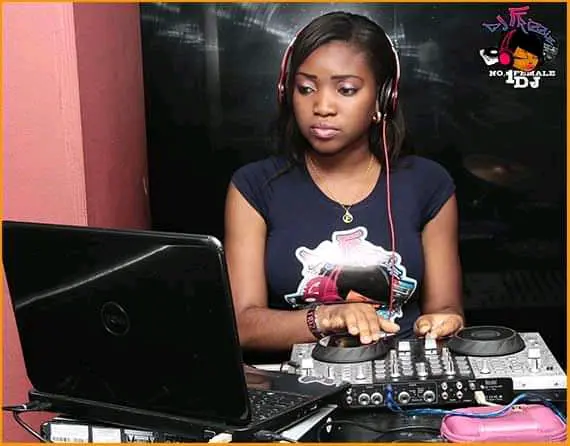 And the Last Big One, DJ Frizzie had always wanted to be a pop star and was just Frizzie at that time. She even released 2 singles, – 'My Heart' & 'Don't Holla At Me Boy', a remix to Wizkid's "Holla At Me"-before she decided to chase a career as a Disc Jockey first, though not giving up as a music artiste yet.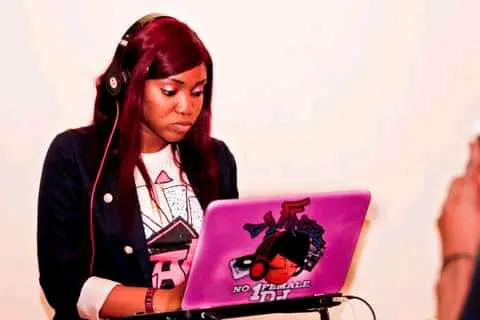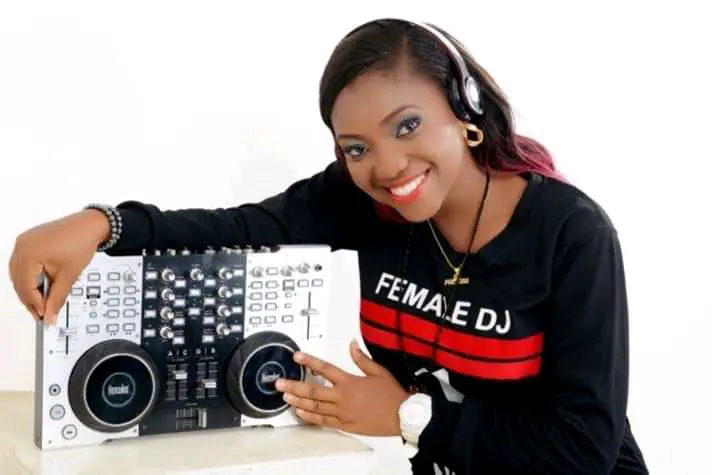 2. DJ Cuppy
DJ Cuppy is an international disc jockey, record producer and singer of Nigerian origin who rose to prominence in 2014. She is also the daughter of billionaire oil business tycoon, Femi Otedola.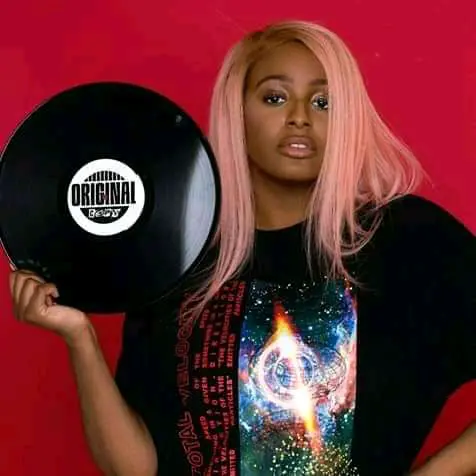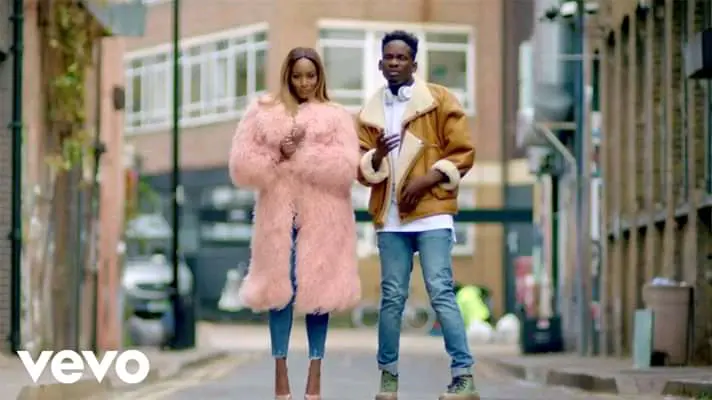 DJ Cuppy was born Florence Ifeoluwa Otedola to Femi Otedola and his wife, Nana Otedola, on the 11th of November 1992, in Lagos, Nigeria. She is the second child of four children born to her parents. Her other siblings are Olawunmi Christie, Prince Fewa, and Temi Otedola. The alias Cuppy came out of her love for cupcakes, red velvet to be precise. In fact, her record label is aptly named Red Velvet music group.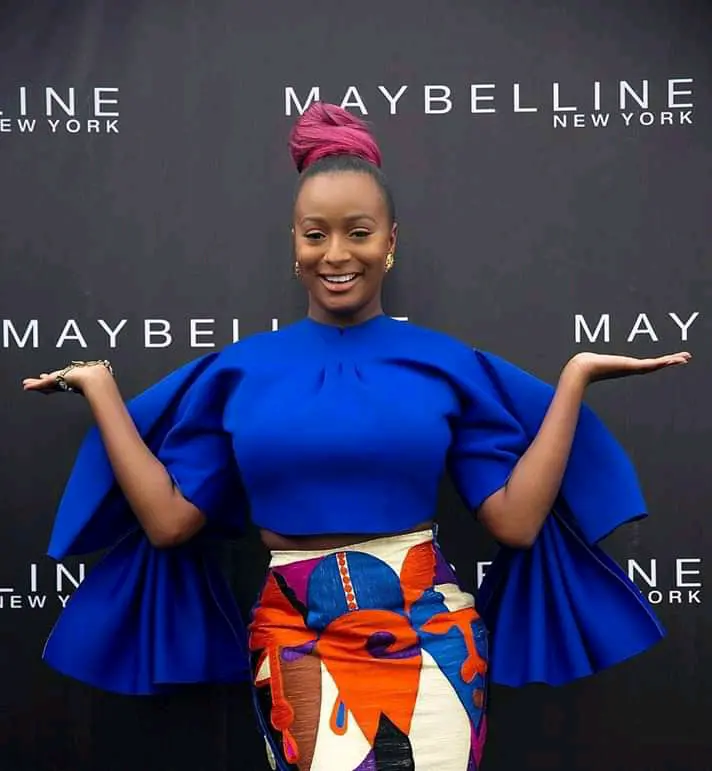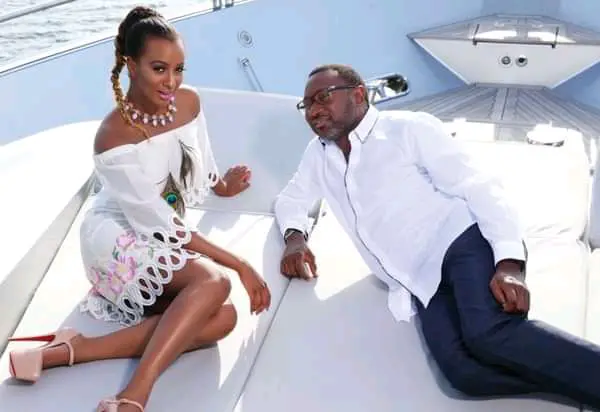 Having completed her elementary education in Lagos, DJ Cuppy and her family moved to the United Kingdom where she sat for her GSCEs and A' levels. She went on to study Business and Economics at the fourth oldest higher institution of learning in the UK, Kings College London, graduating from the university in 2014.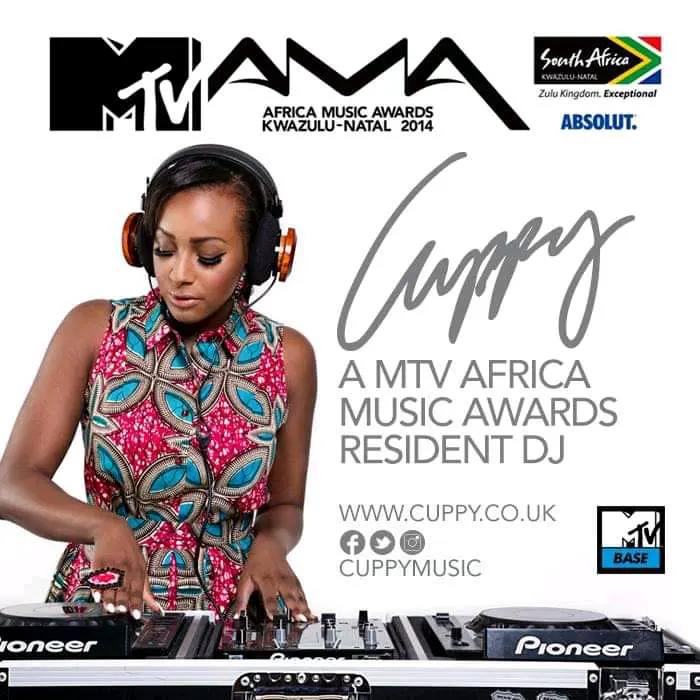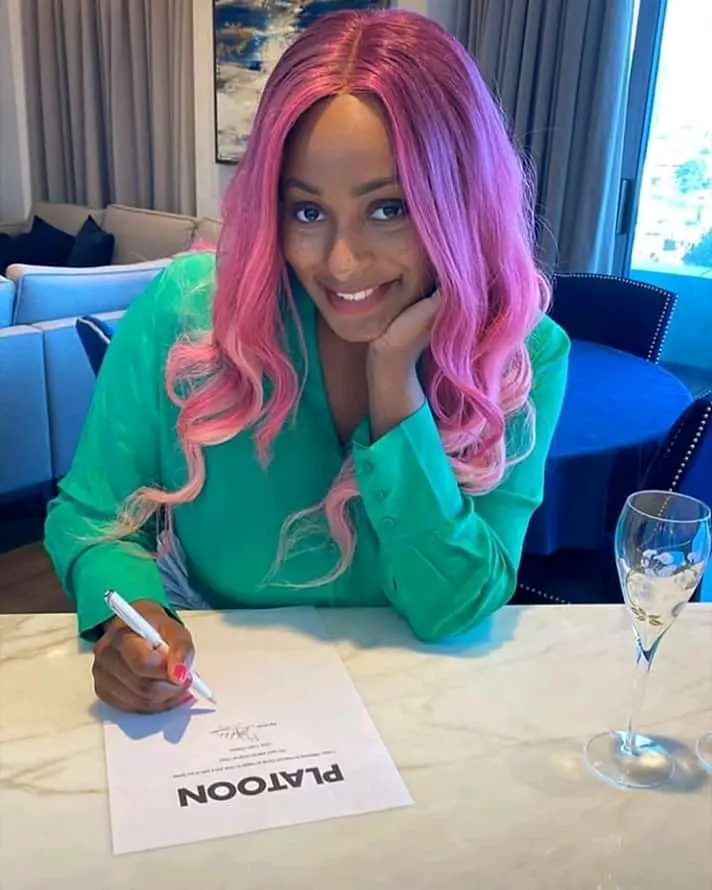 During her college years, Cuppy became known for her DJing skills and was sought after to perform at clubs and event places in London. What first started out as a hubby when she was going to school, has now grown to be a full-blown career for the billionaire heiress. This led her to try to master the business side of the music industry by enrolling to study Music Business in New York, USA and then interning at Jay-Z's Roc Nation headquarters where she got a first-hand experience on how the international music industry works.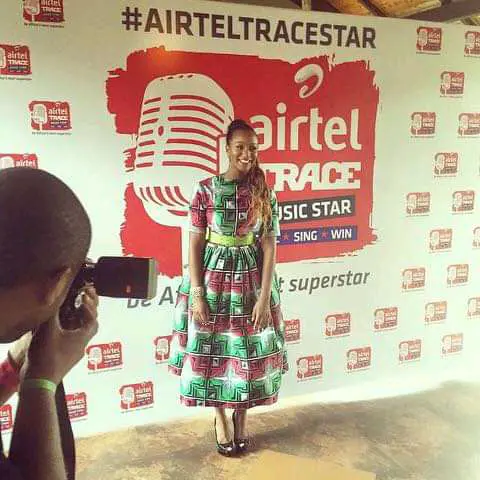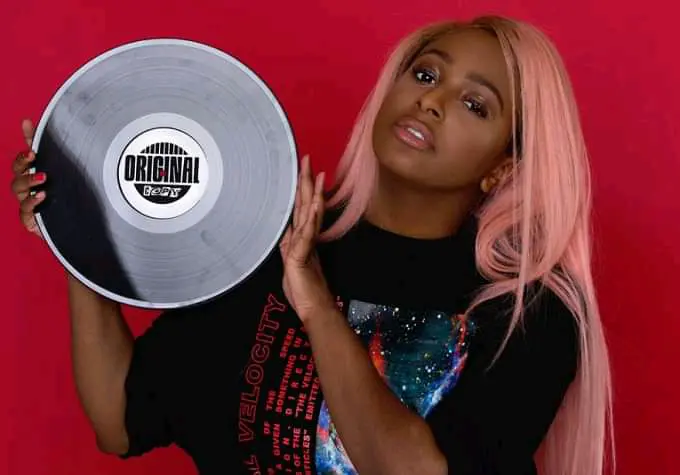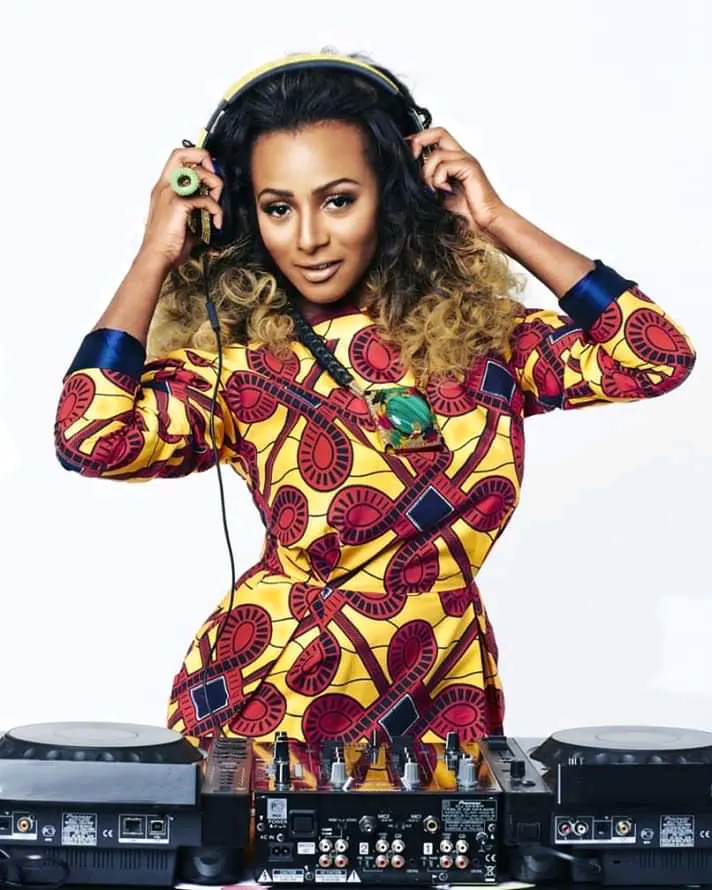 DJ Cuppy has performed for diverse crowds both internationally and locally. Some of the stages she has performed on include The Financial Times Luxury Summit hosted in Mexico where the 15 emerging economies, Nigeria being one of them, were discussed, 2015 Oil Barrons Charity in Dubai, Tattlers and Christie's Art ball in London, MTV Africa Award – MAMA. She is the award's resident DJ, SXSW festival in Texas, Uncommon Sense with Charlamagne on MTV 2, President Muhammad Buhari's inauguration in 2015 where she was the official ceremony DJ.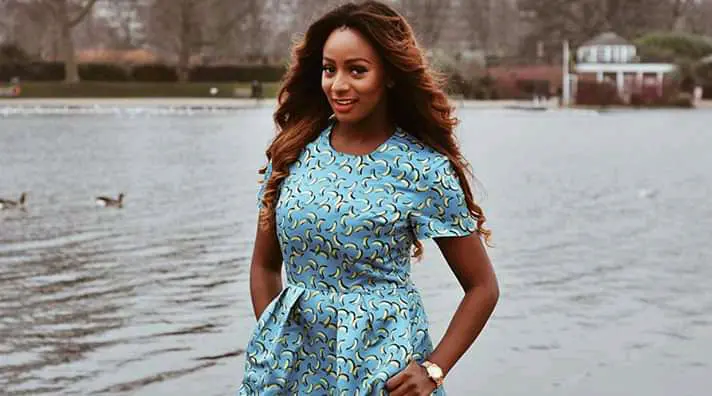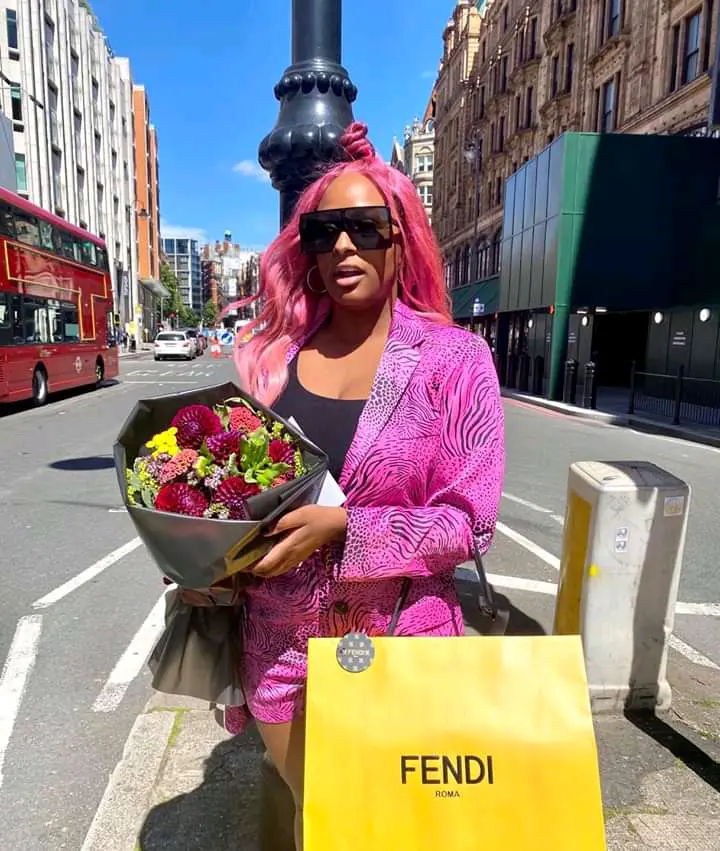 In 2014, she launched her mixtape which was titled House of Cuppy. The mixtape featured both Afrobeats influenced songs as well as House type music. Artists like Tiwa Savage, Kcee, Naeto C, Dr. Sid, Alexandra Burke, Chidinma, Wizkid, Illbliss and Suspect were featured on it. The mixtape was launched in grand style, first in Lagos at an invitation-only event on Victoria Island, and then an even grander launch in London with a French theme that saw attendees dressed in outfits from the classical era. The London launch was also in celebration of her graduation from College.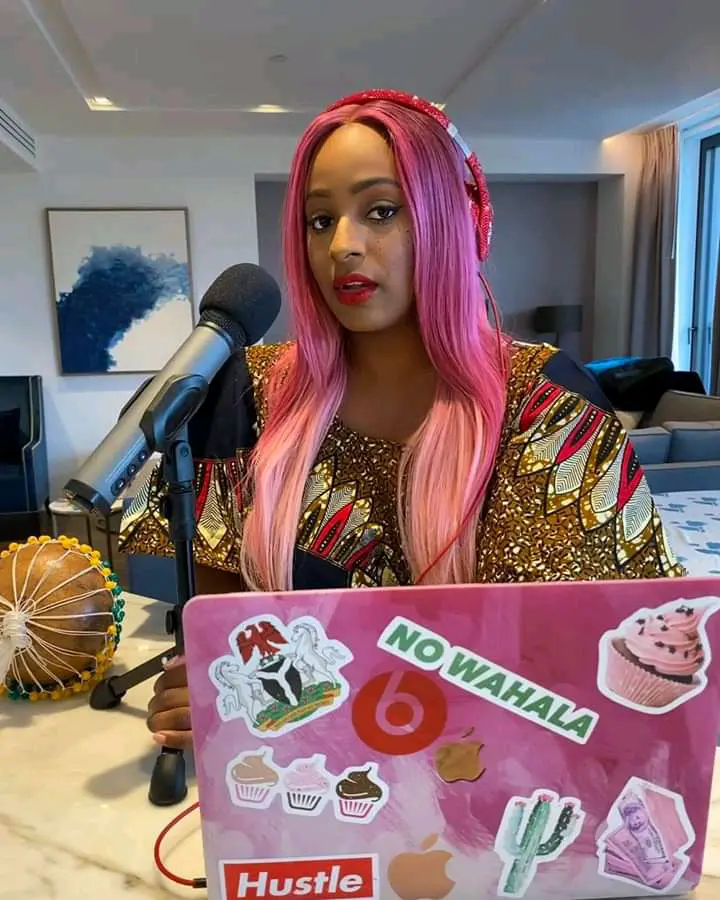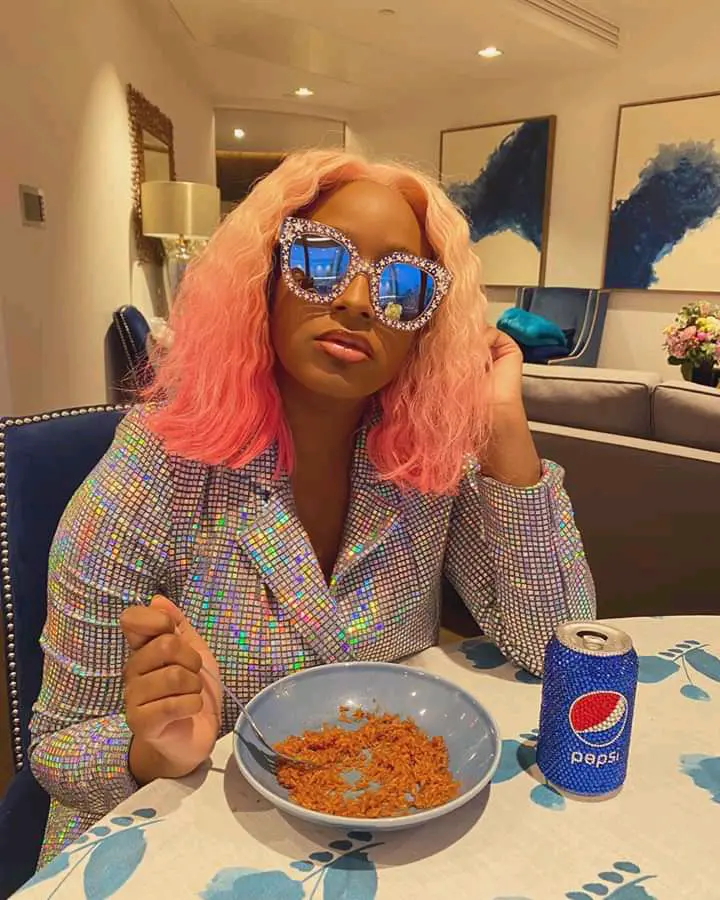 The following year, DJ Cuppy launched her second mixtape which was titled House of Cuppy 2. Like the first one, this one also had a star-studded launch in Lagos and featured songs by Olamide, Seyi Shay, AKA, P-Square, Yemi Alade and others. The mixtape was followed up with her first tour called "The Cuppy Takes Africa Tour".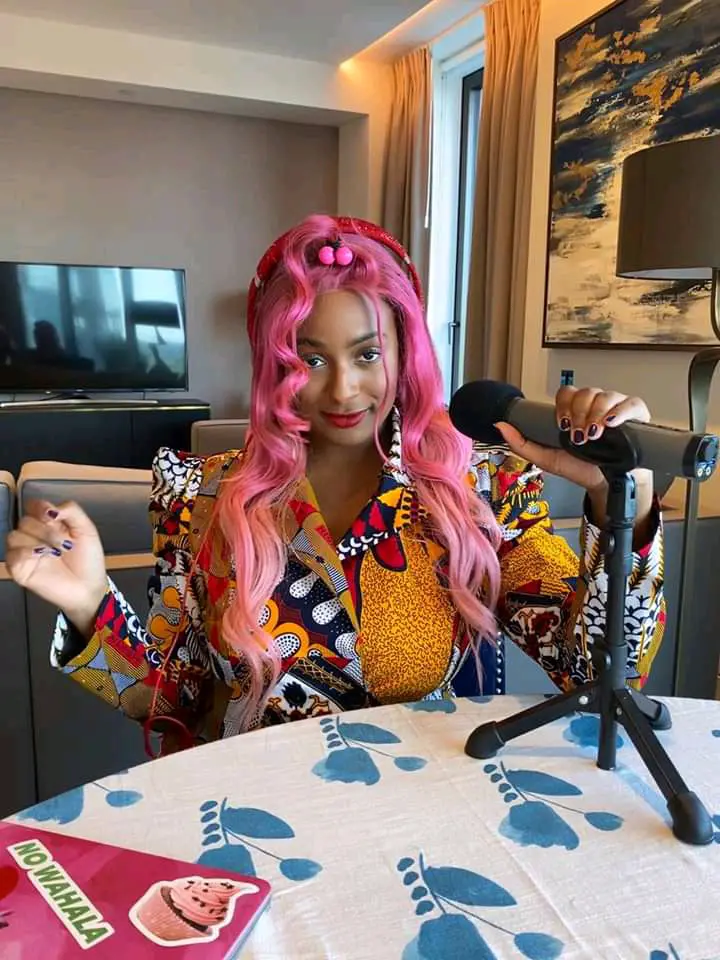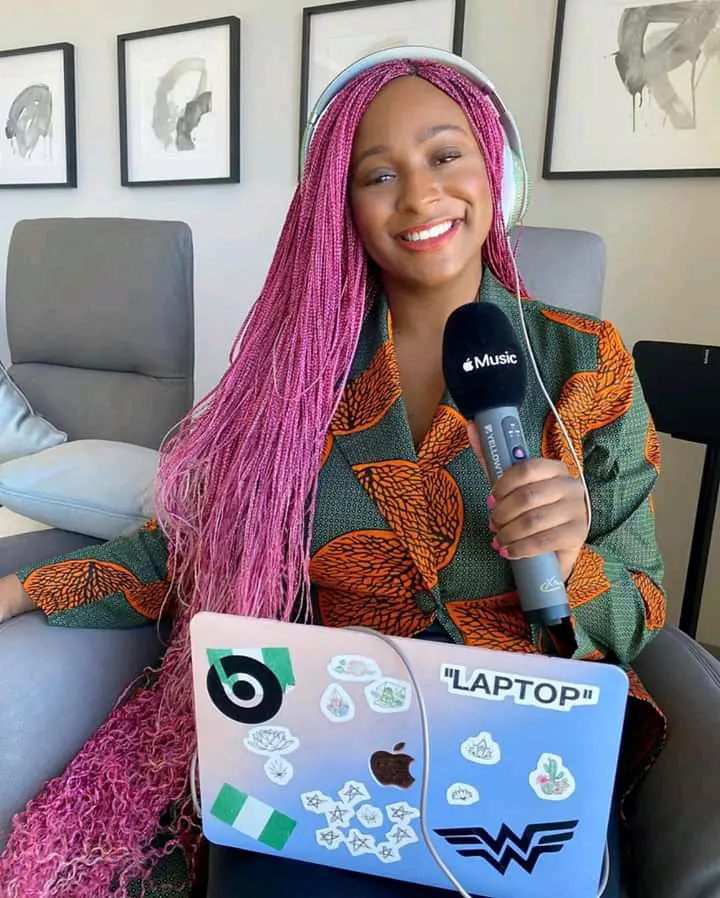 In 2014, DJ Cuppy was branded a Nigerian tourism ambassador by the Nigerian Minister of Culture and Tourism as part of the "Fascinating Nigeria" initiative, a brand created to boost the tourism sector in Nigeria.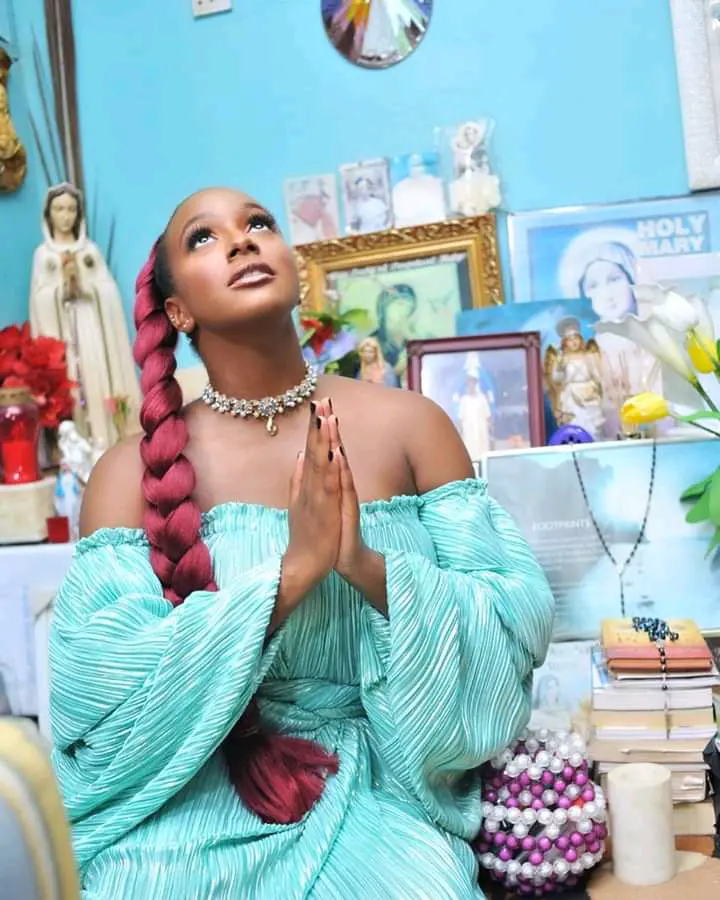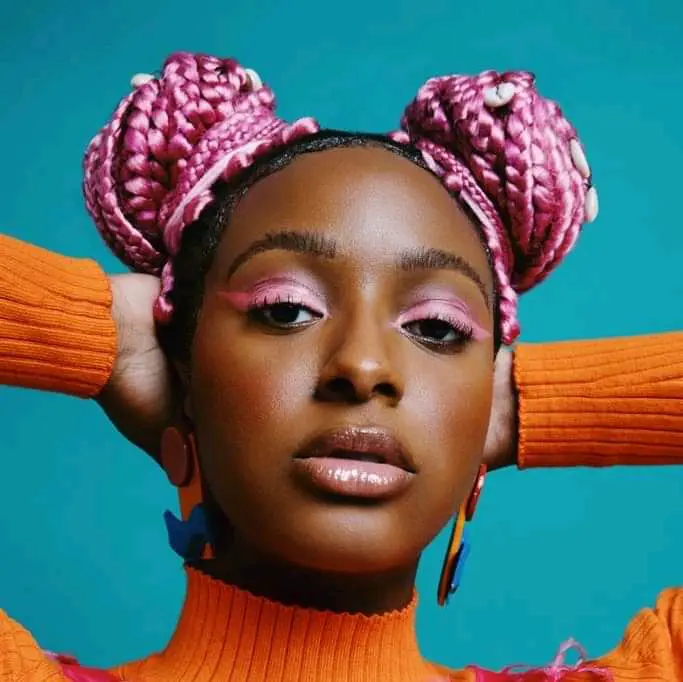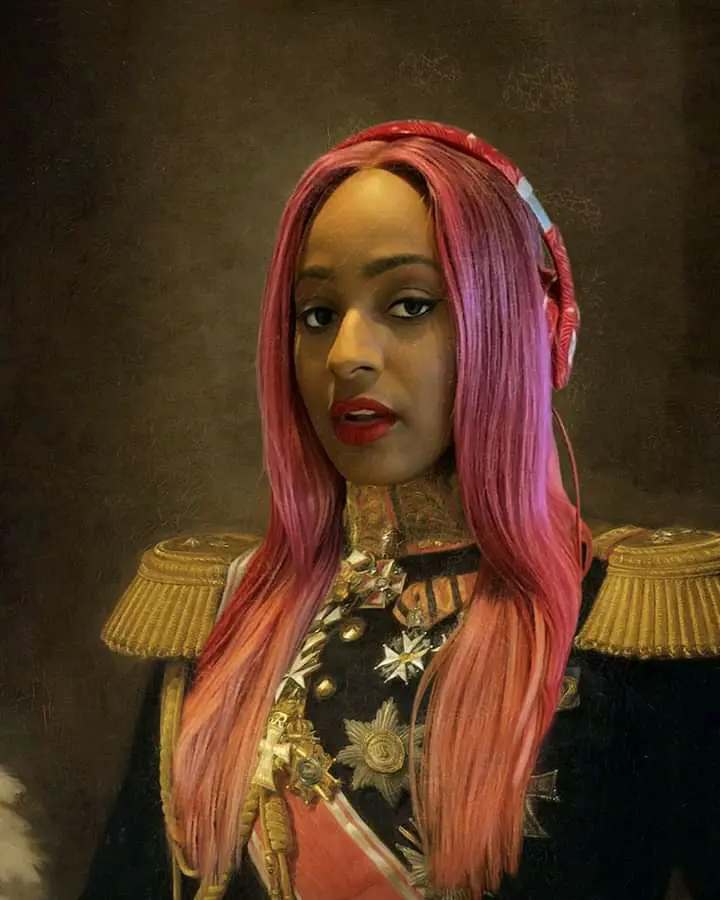 Cuppy, as well as her younger sister Temi, were featured in a British Documentary titled Lagos To London: Britain's New Super Rich. The documentary showed the expensive lifestyle and taste of both sisters and their journey to live outside their dad's shadow.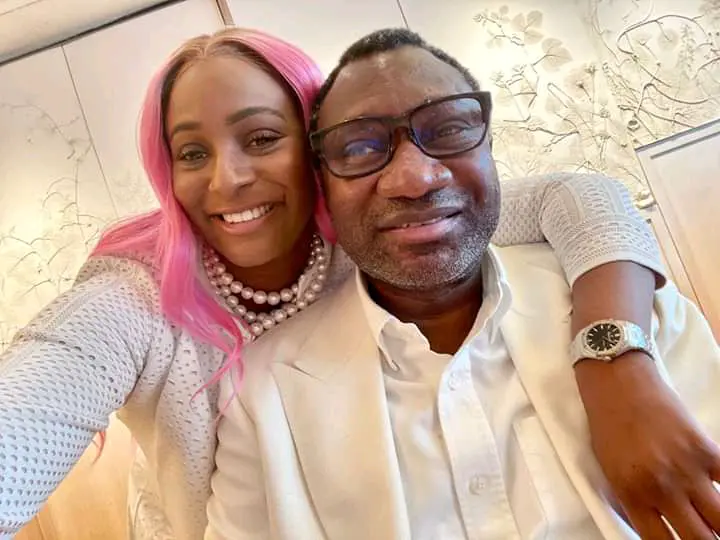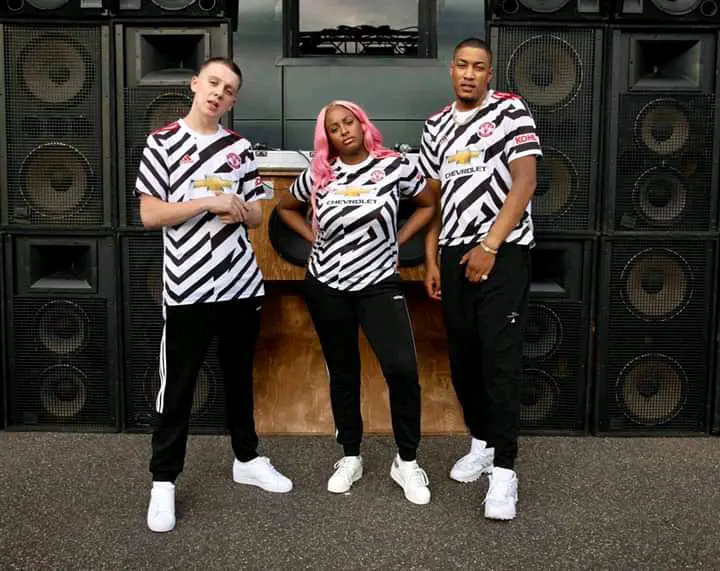 In 2015, she won the Nigerian entertainment award for Best female DJ.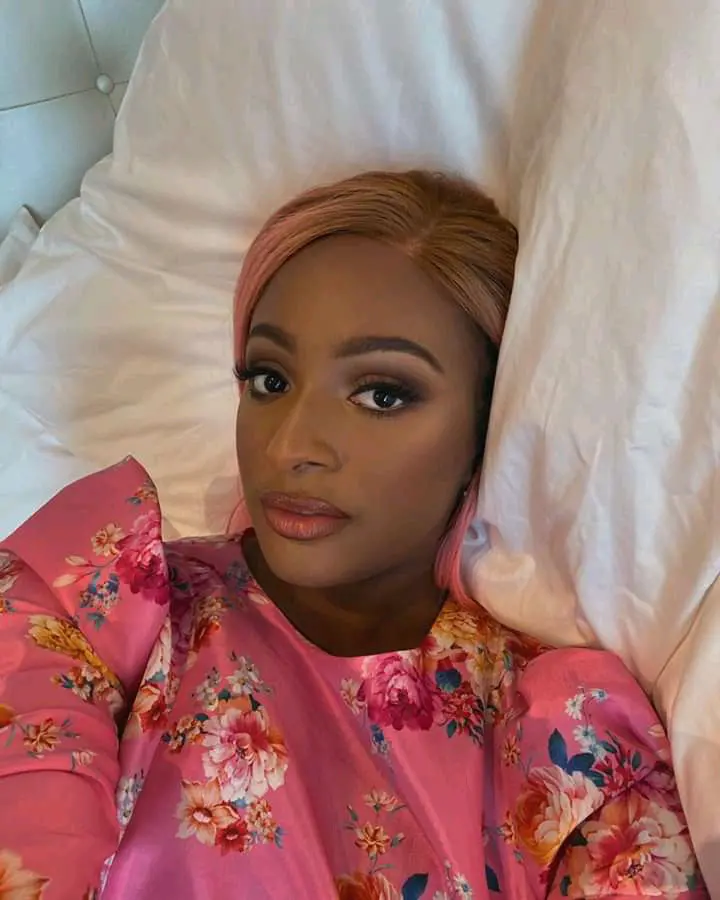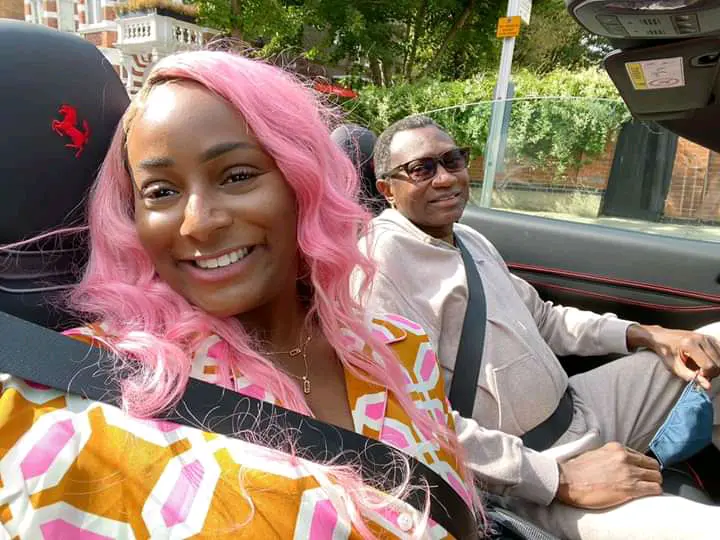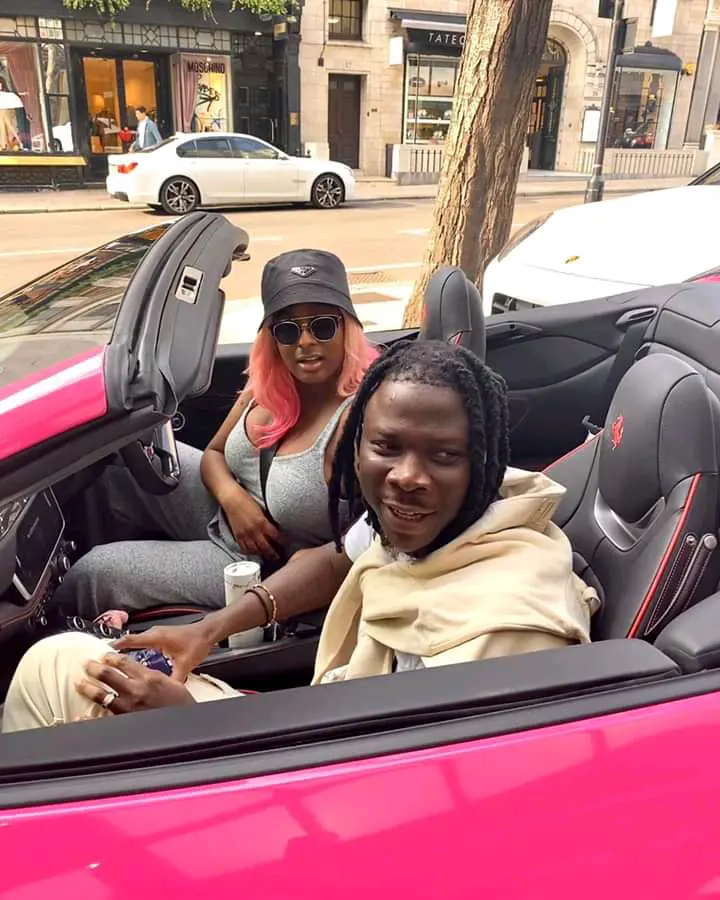 DJ Cuppy comes from a very wealthy family. She is the granddaughter of former Lagos State governor, Sir Michael Otedola. Her father is a billionaire businessman, entrepreneur, and philanthropist, who is also the chairman of Forte Oil PLC, an importer of fuel products in Nigeria while her mother, Nana Otedola is the Managing Director of Garment Care.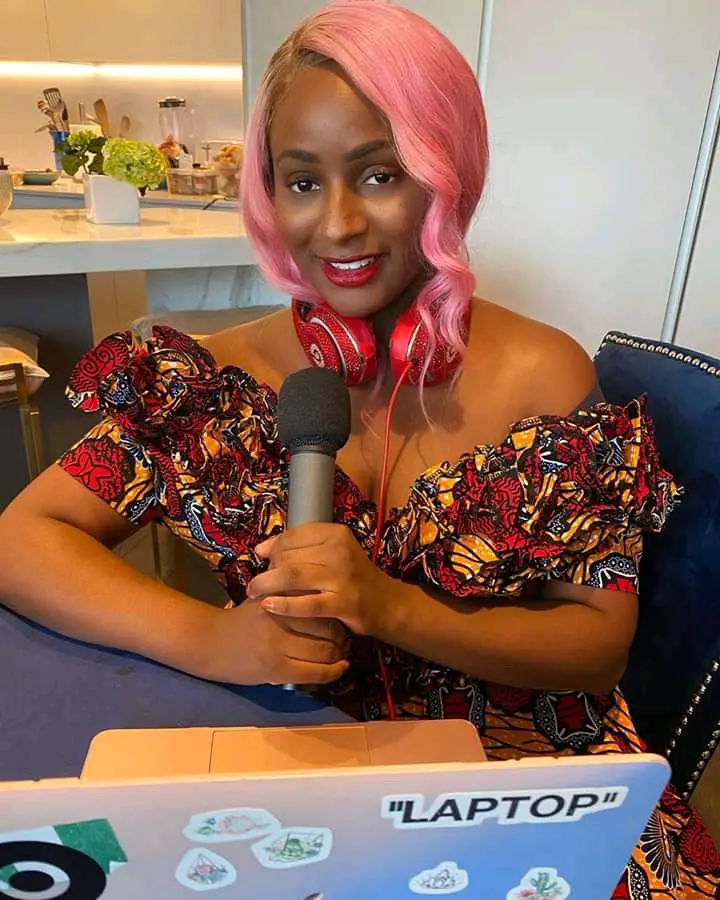 3. DJ Lambo
Olawunmi Okerayi, known by her stage name DJ Lambo, is a Nigerian disc jockey.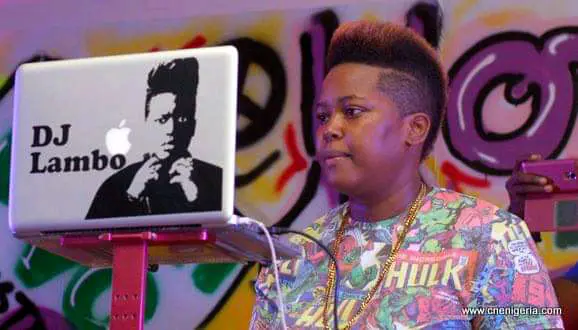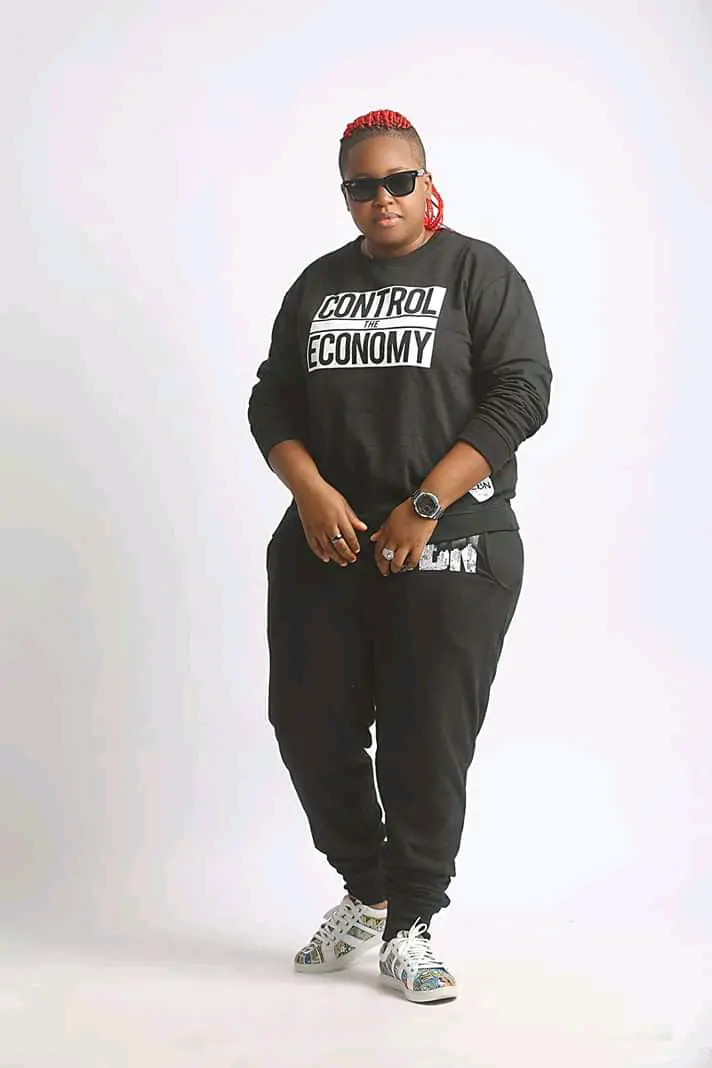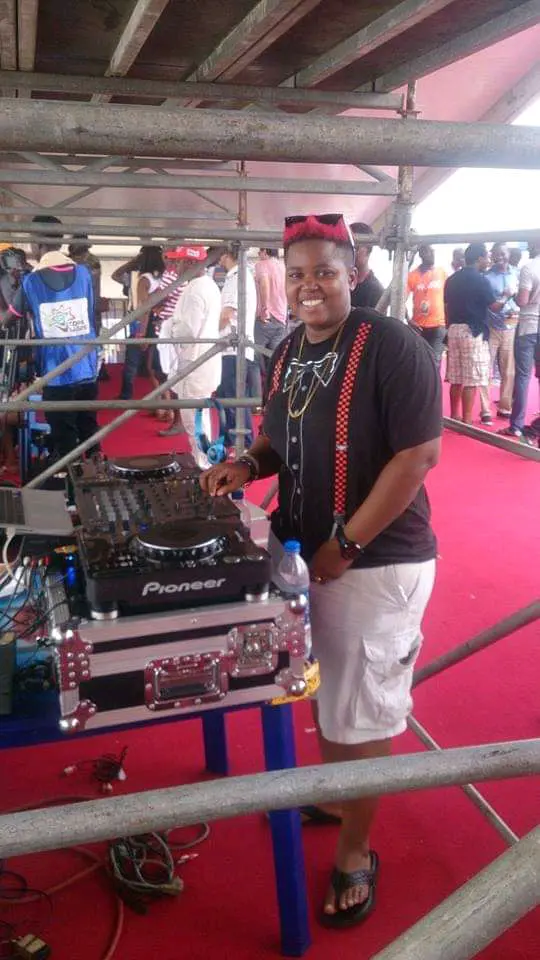 Her song "Drank" was produced by Reinhard and received positive critical reviews and extensive airplay. She was signed to Loopy Music in 2013 before its merge with Chocolate City in 2015. She won DJ of the Year (Female) at the 2016 City People Entertainment Awards. Nigerian Entertainment Today (NET) listed her as one of top five Nigerian DJ's to watch out for in 2015.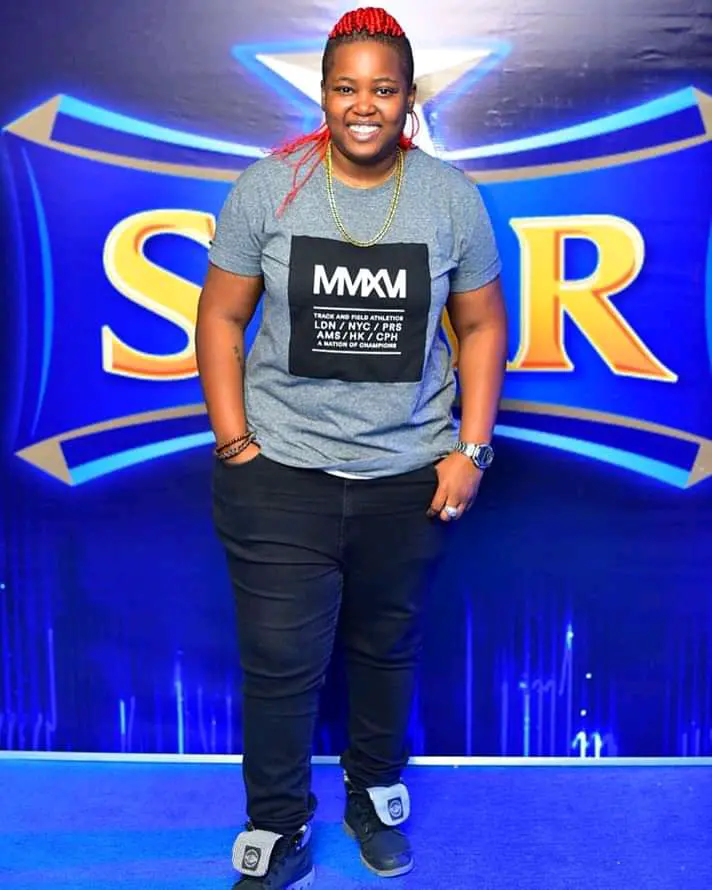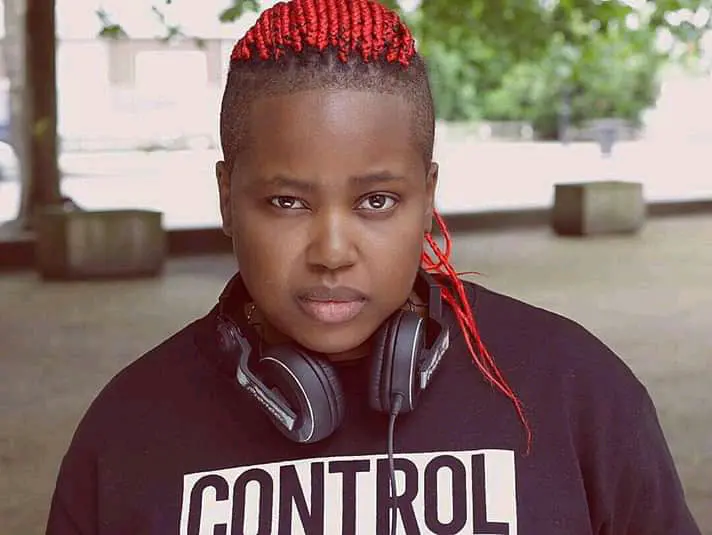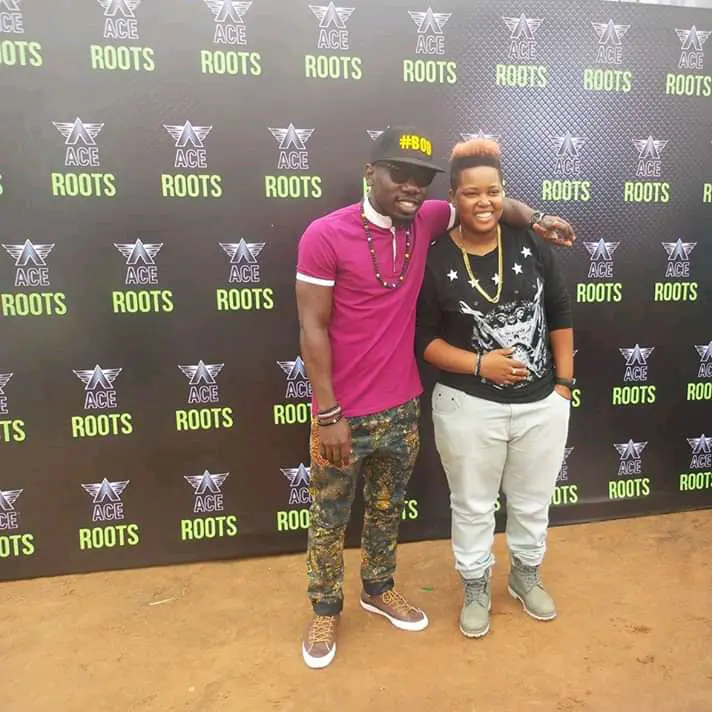 In 2017, DJ Lambo was among the few DJs selected to play at Big Brother Nigeria's season 2 Saturday party of the Big Brother Naija reality game show.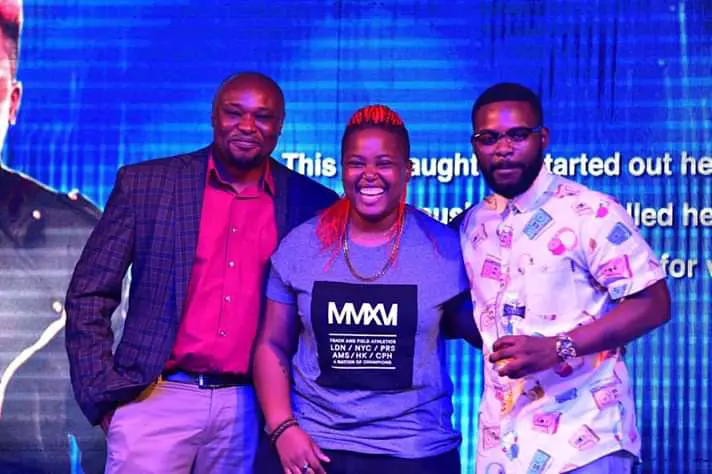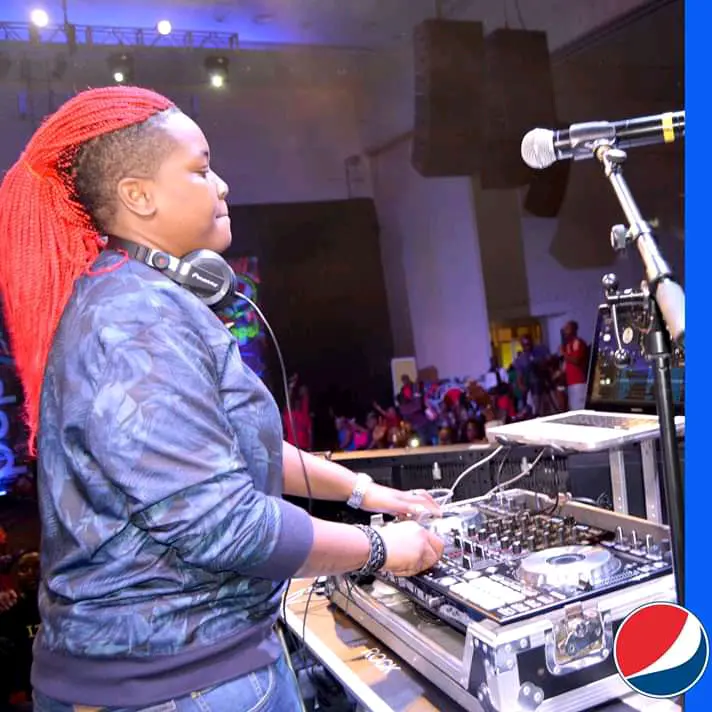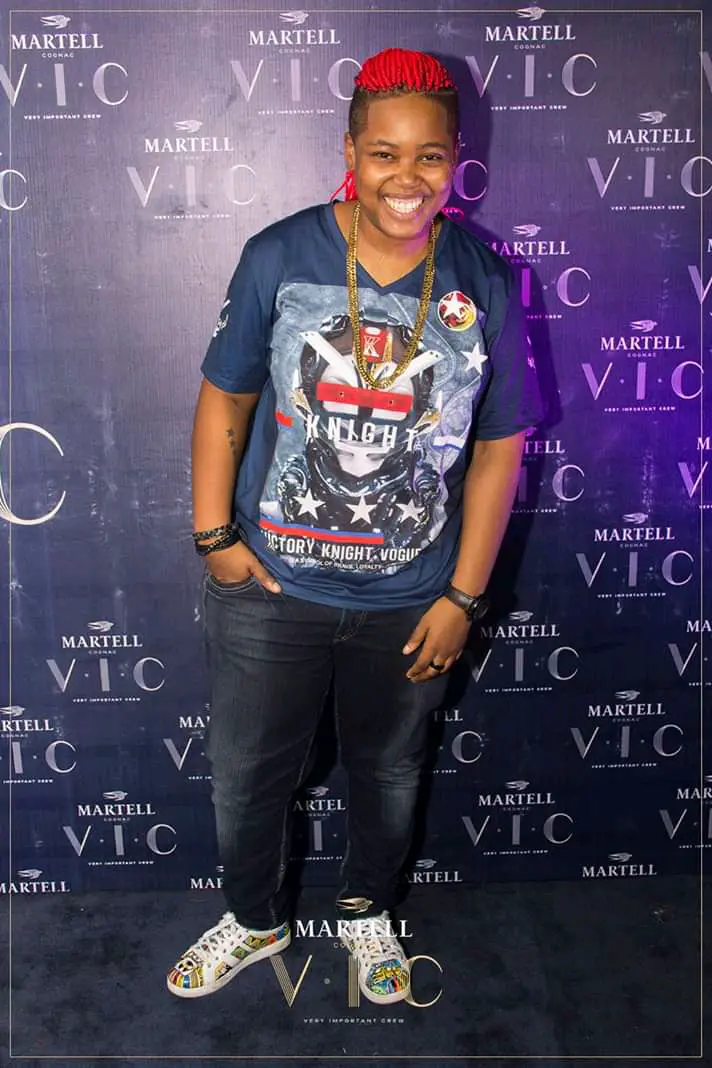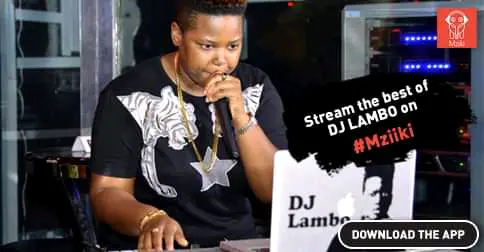 DJ Lambo grew up with four brothers in Nigeria. Her father, DJ Tony Lewis influenced her career as a disc jockey. She started her professional career in 2008–2009 as a Radio personality|(OAP) on Raypower 100.5 FM, Rhythm FM 94.7 Abuja, and Love 104.5 FM Abuja.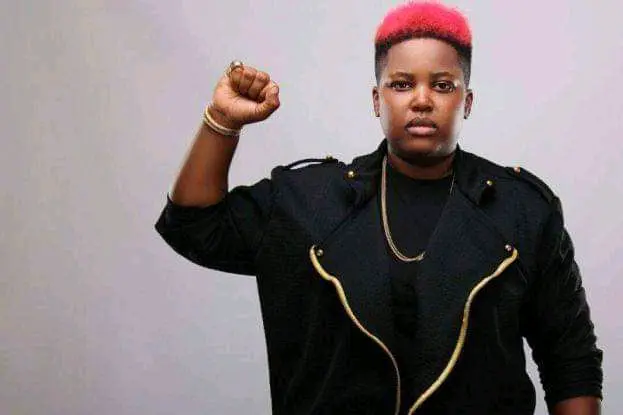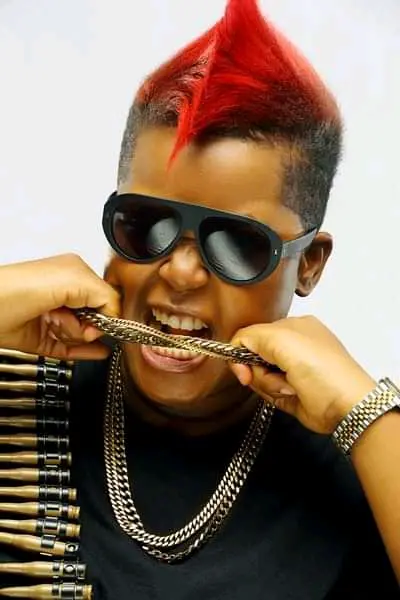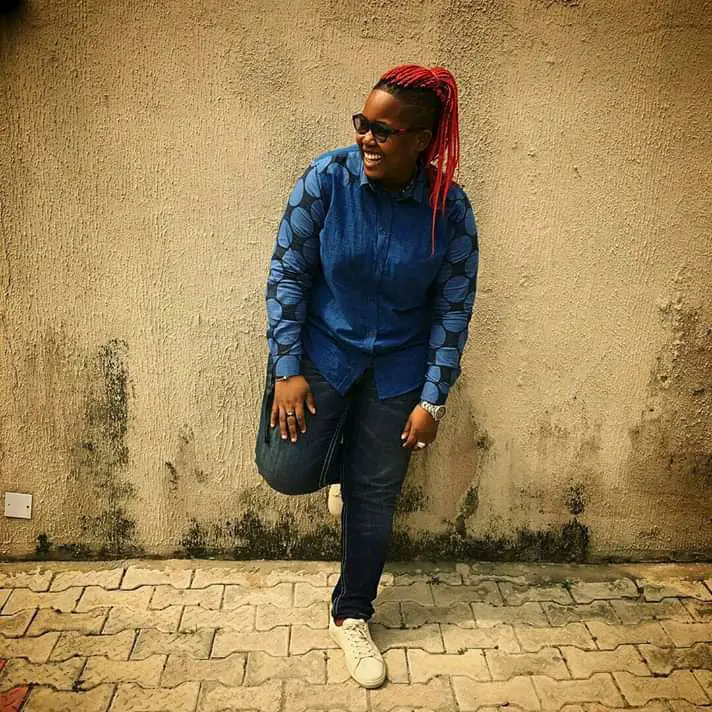 DJ Lambo describes her sound as a fusion of house music, techno, afropop and hip hop. Her song "Drank" was produced by Reinhard and received positive critical reviews and extensive airplay. She was signed to Loopy Music in 2013 before its merge with Chocolate City in 2015.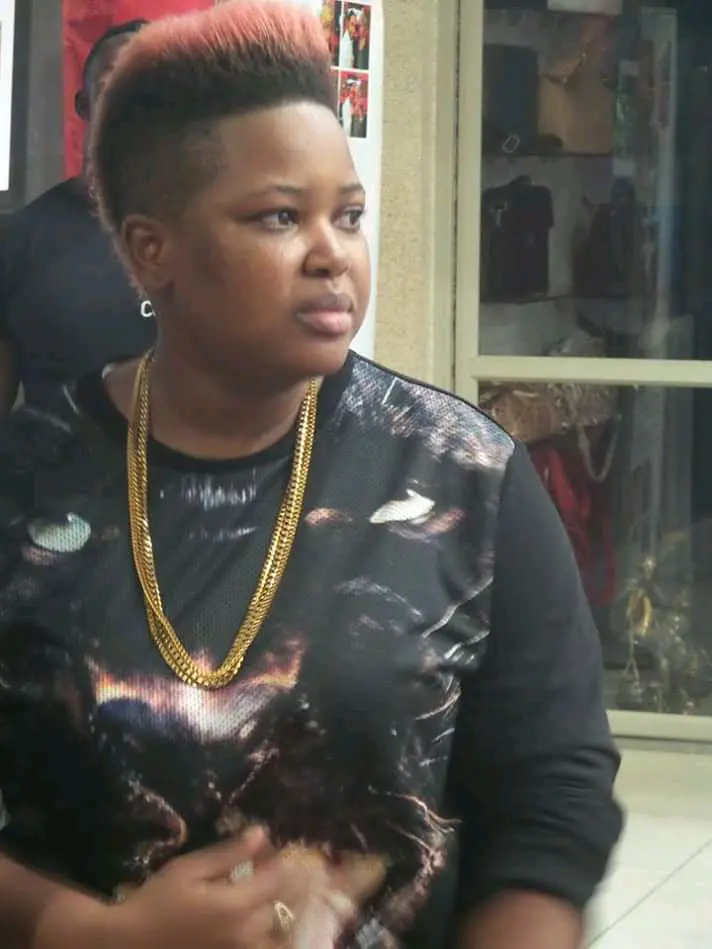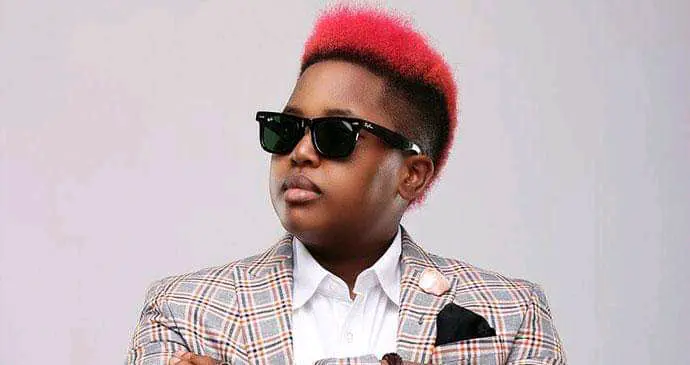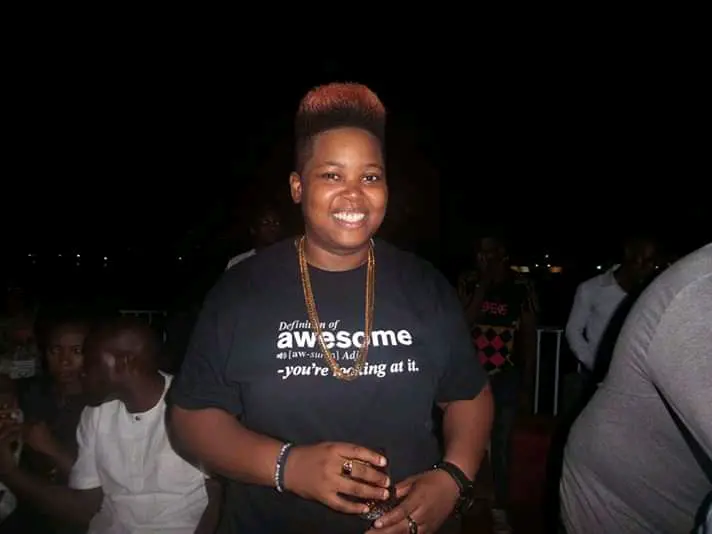 On March 8, 2017, Smirnoff launched the Equalizing Music initiative on behalf of the International Women's Day to celebrate female DJs around the world. DJ Lambo was ranked number 18 on the Smirnoff Top Women Electronic Artists playlist with her single "Motion".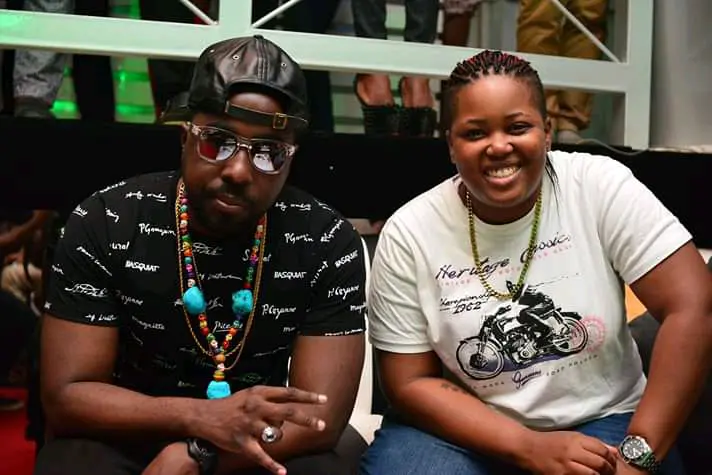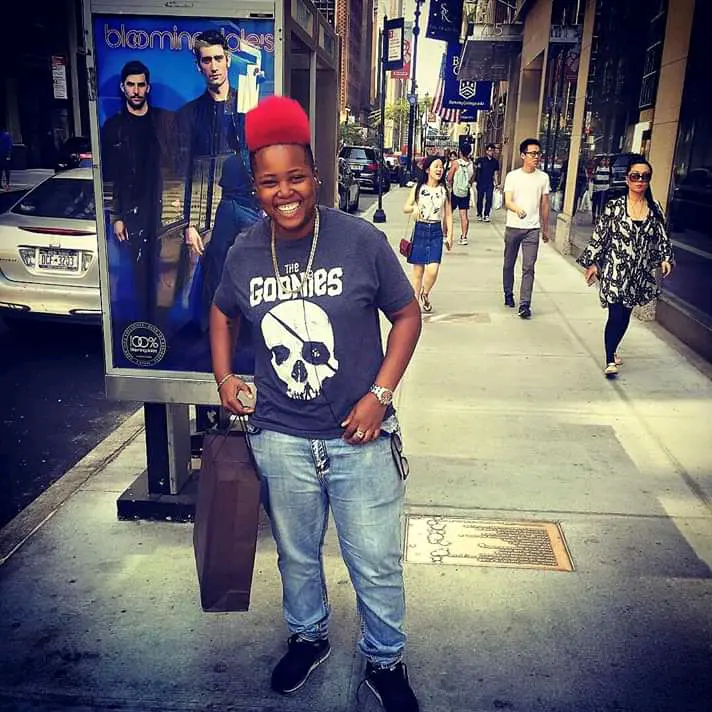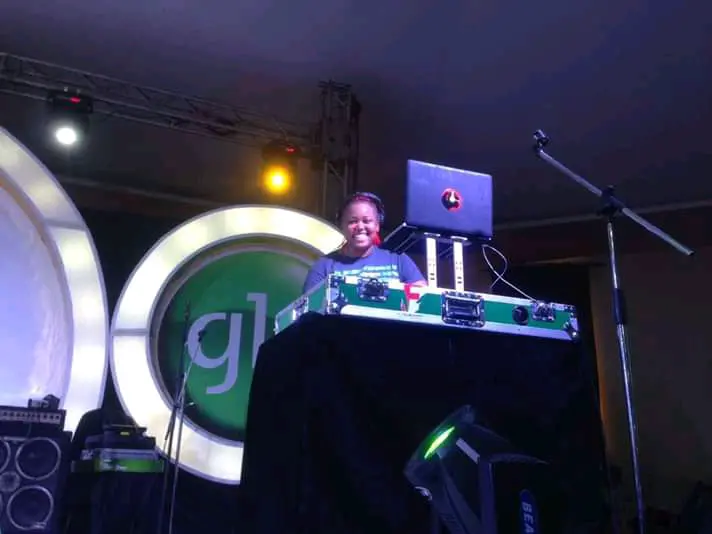 On March 20, 2017, Smirnoff Nigeria also celebrated International Women's Day at Crest Hotels and Garden Jos with the top three finalists of the Smirnoff X1 Female DJ contestants alongside DJ Lambo and DJ Spinall at the event.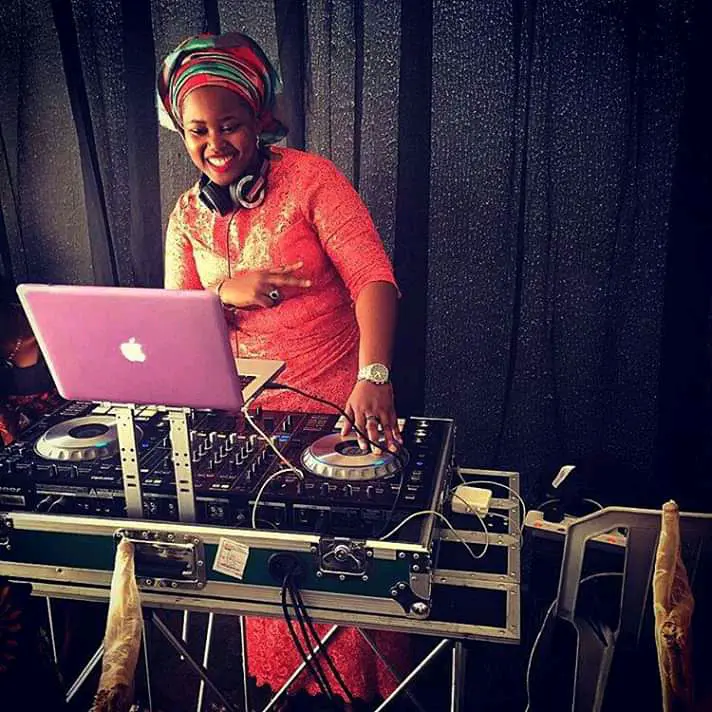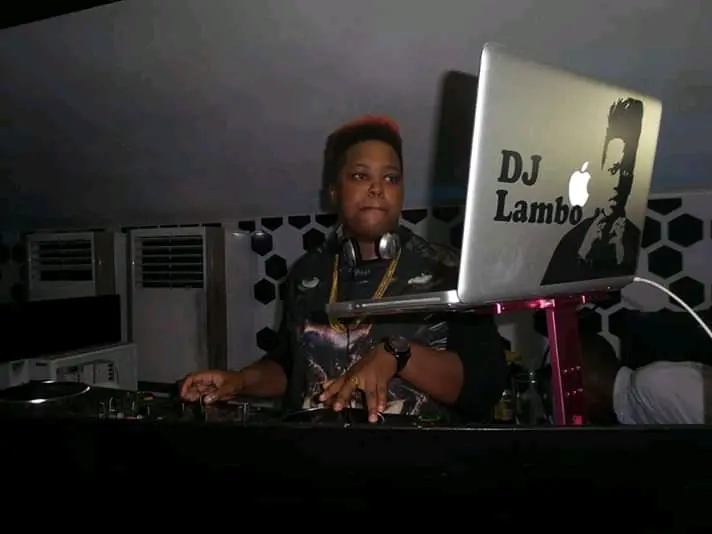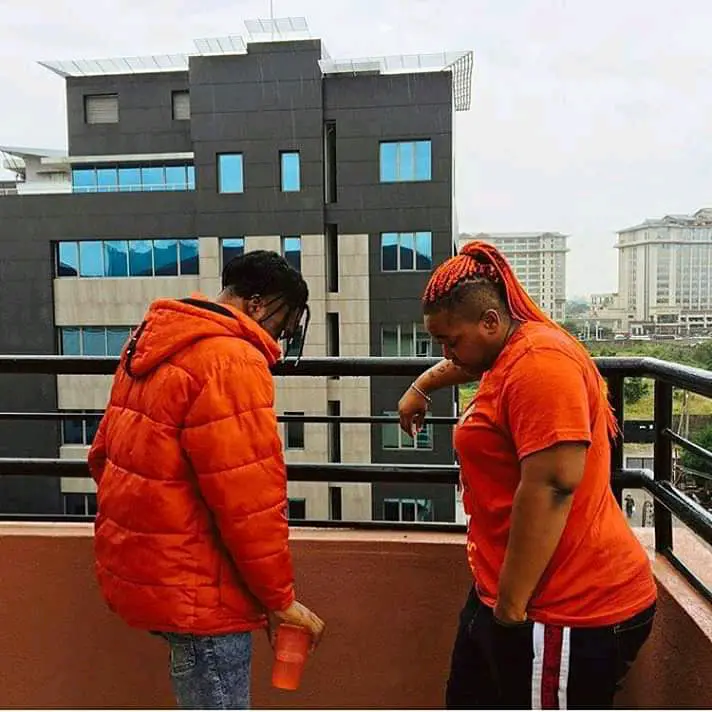 On 14 June 2017, she was named the head and president of Choc Boi Nation (CBN), an record imprint of Chocolate City Music. With this announcement she became one of the major female record label executives in the music industry in Nigeria. The press conference, held in Lagos, was attended by co-label mates MI Abaga, Dice Ailes, Koker and Loose Kaynon.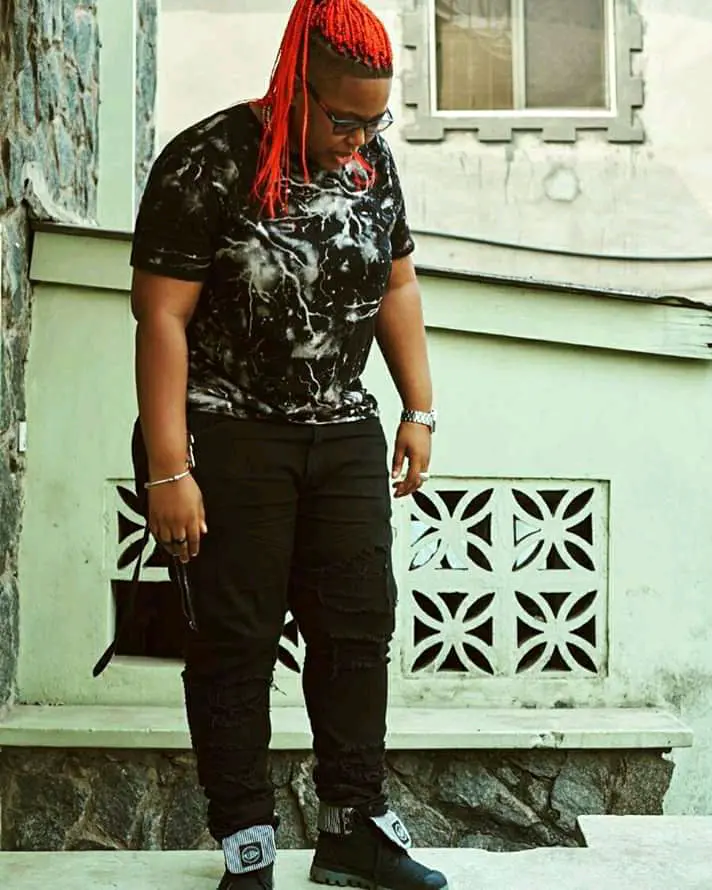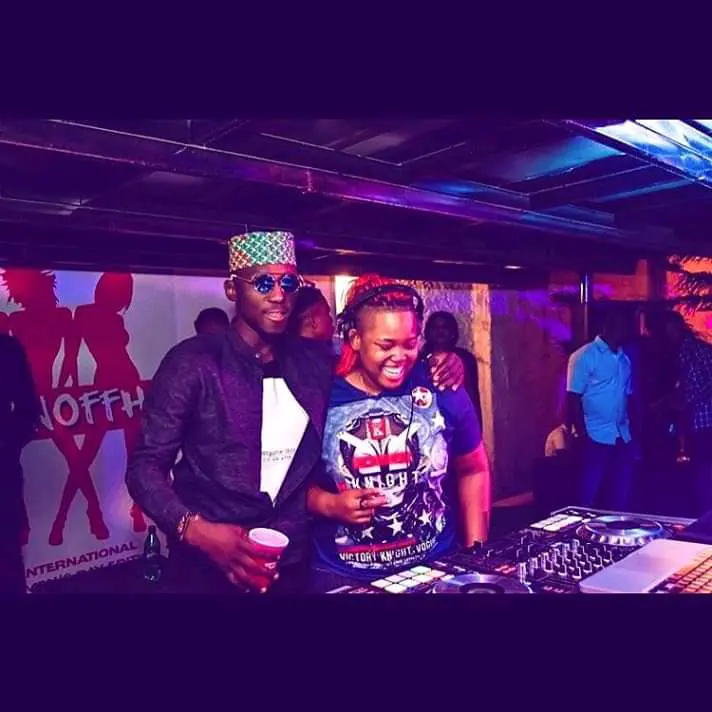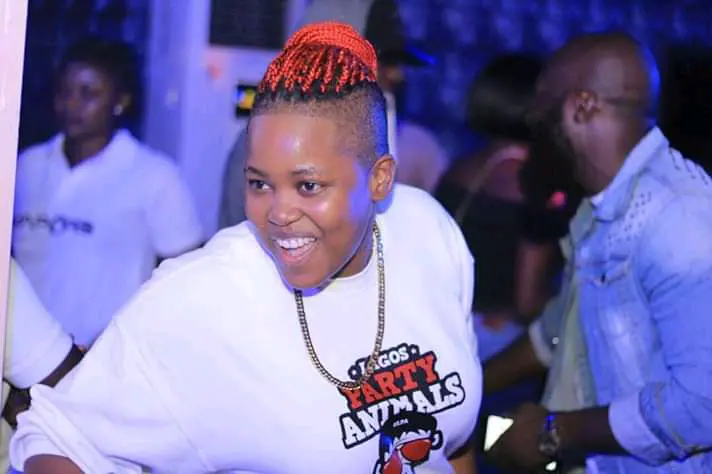 DJ Lambo has a degree in English and Literature from the University of Abuja.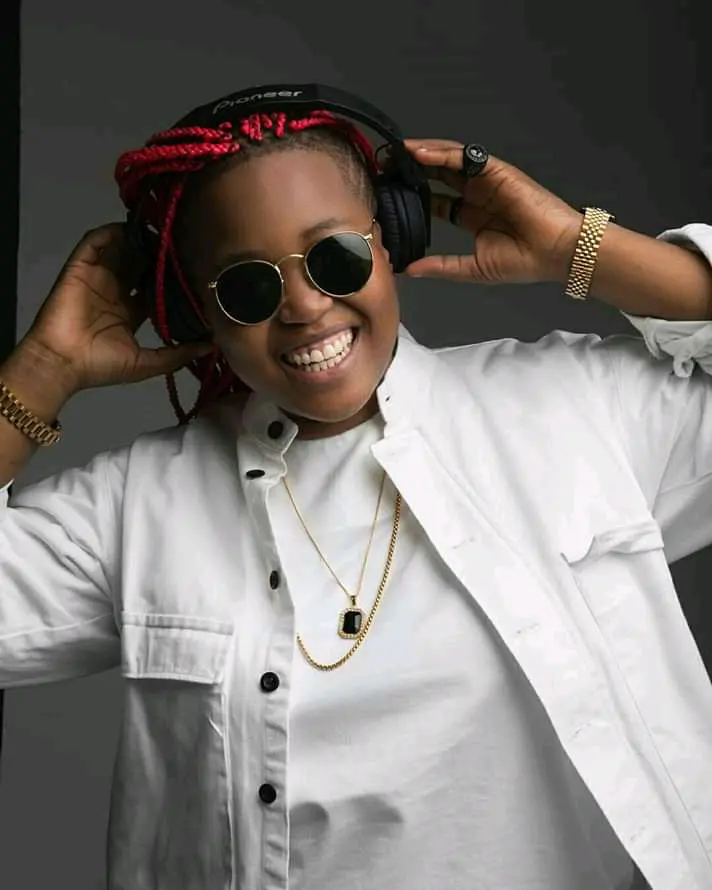 She has performed at several popular events and shows since her rise to stardom, including Big Brother Naija, 2017 Smirnoff House Party (SMIRNOFF X1 FEMALE DJ), Big Brother Naija 2018, Big Brother Naija 2019.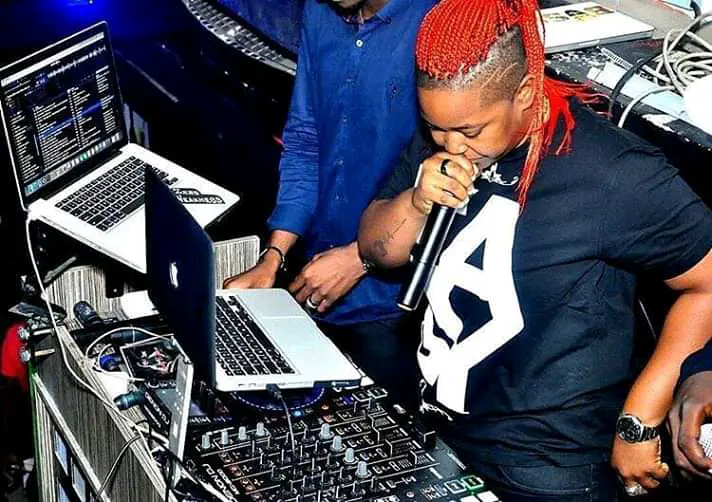 4. DJ Nana
Nanayat Abedoh, born May 14, 1990, professionally known as DJ Nana is a Nigerian afrobeats disc jockey and media personality.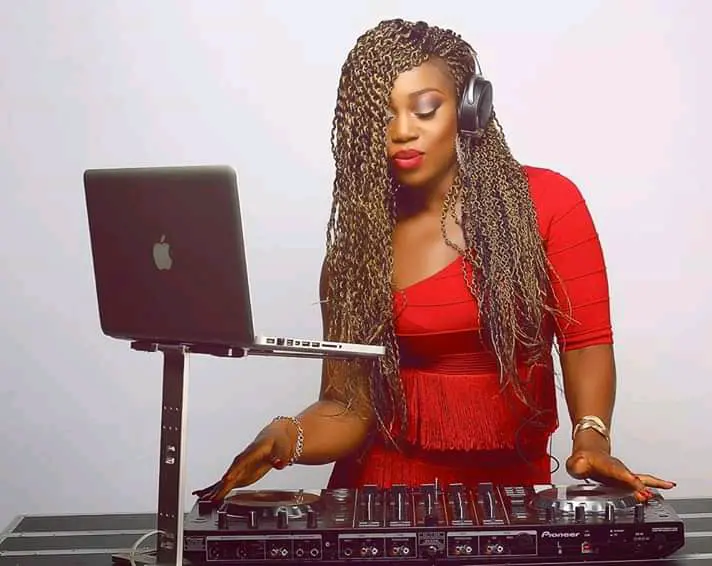 Nana was born in Kogi State, attended Lea Saint Joseph Secondary School in Lagos from where she went on to study at National Open University of Nigeria.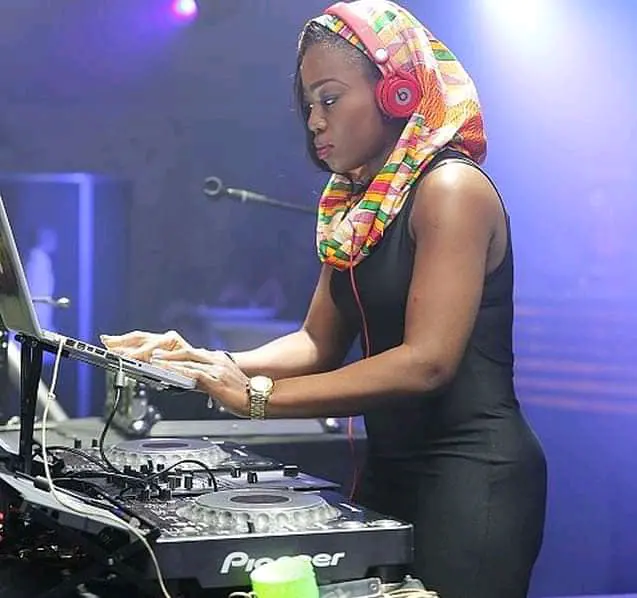 In 2011, Nana broke into the limelight when she won the first ever Airtel/Bacardi Cool FM DJ Competition.
In July 2018, Nana together with DJ Bonny and DJ Switch were featured on the CNN Programme Inside Africa. The edition celebrated a new generation of African women DJs.
On April 20, 2015, she released "Know", her first official single. The song features guest vocals from Omawumi.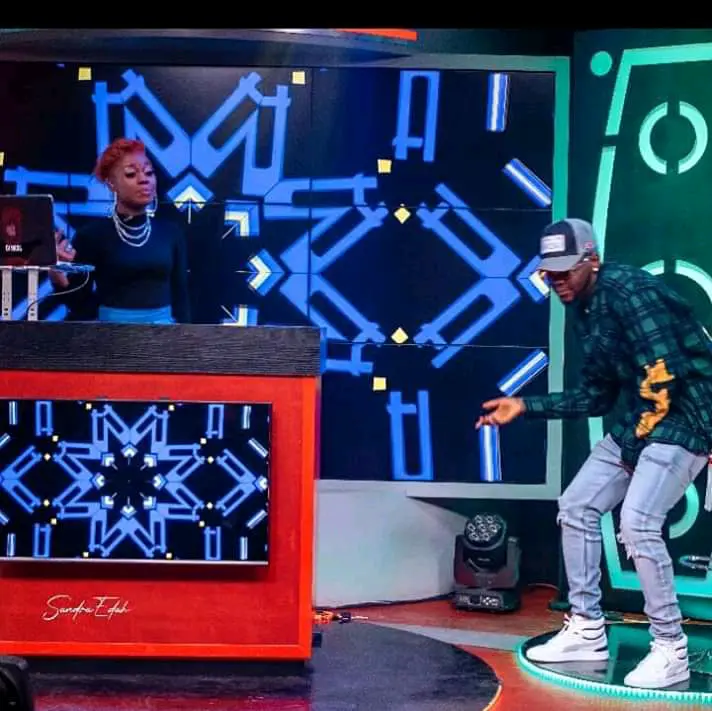 5. DJ Switch
DJ Switch is a Nigerian DJ and music artist whose real name is Obianuju Catherine Udeh.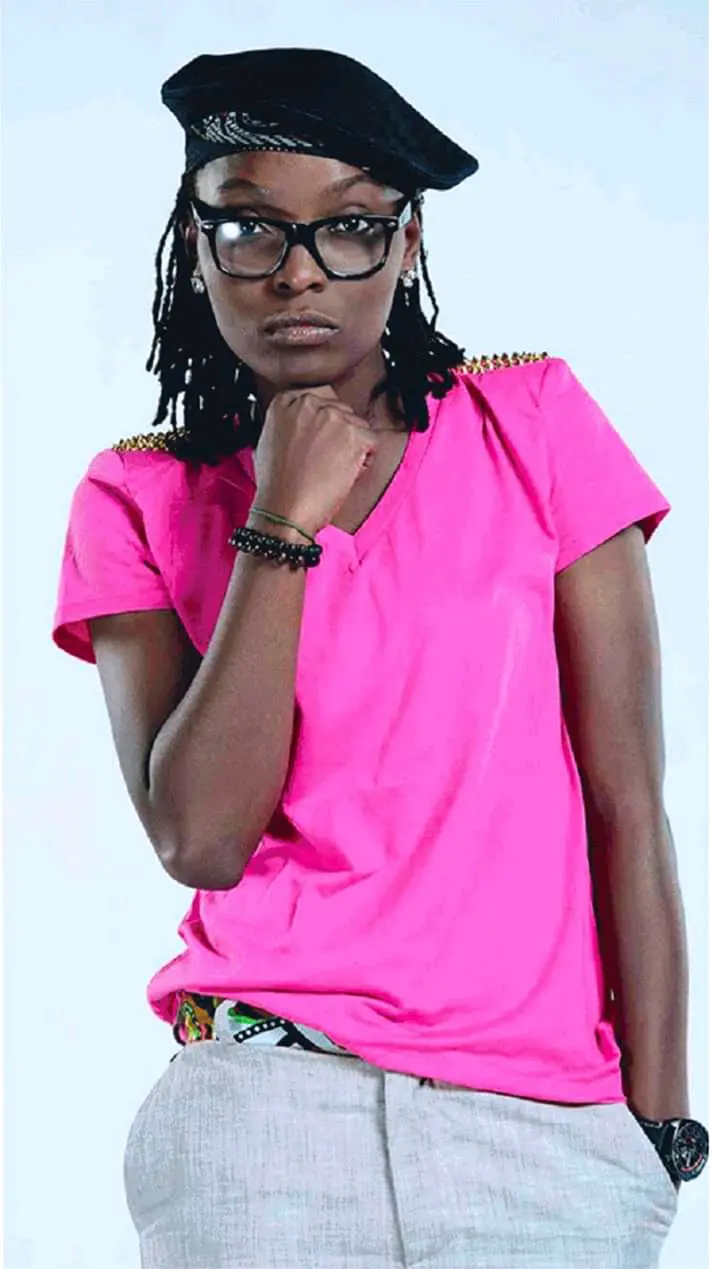 DJ Switch was born in Udi town in Enugu State. She had most of her childhood in Warri, Delta State and later moved to Abuja. She is currently based in Lagos. DJ Switch is the last child in a family of eight children. Her father is late.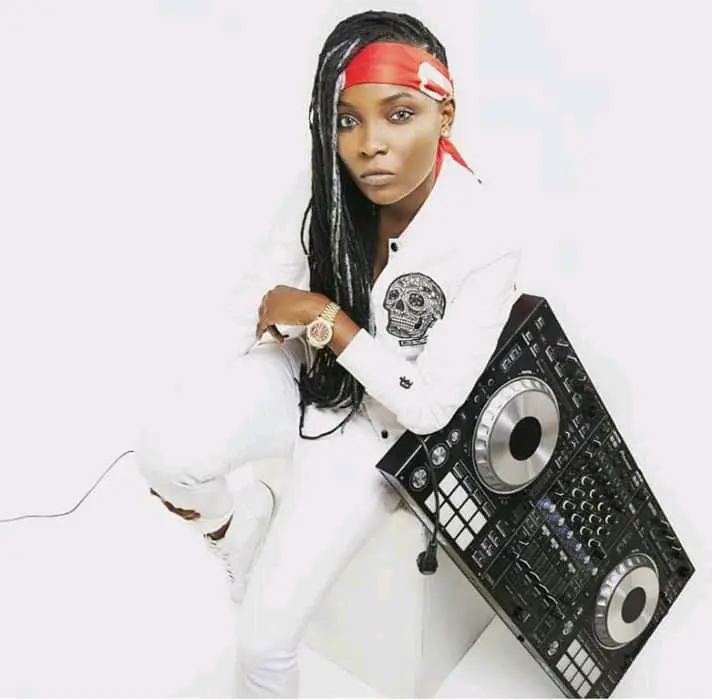 DJ Switch attended the University of Port Harcourt (UNIPORT) in Rivers State where she graduated with a degree in Geology.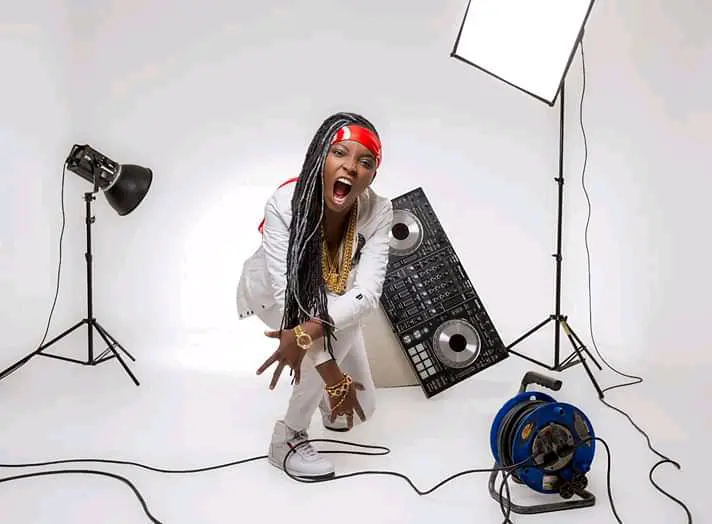 DJ Switch gained fame and popularity after she emerged the winner of the maiden and only edition of the Glo X-Factor talent show in 2013. Following her Glo X Factor win, DJ Switch was signed to Sony Music and later endorsed by Peter Okoye's P-Classic record label.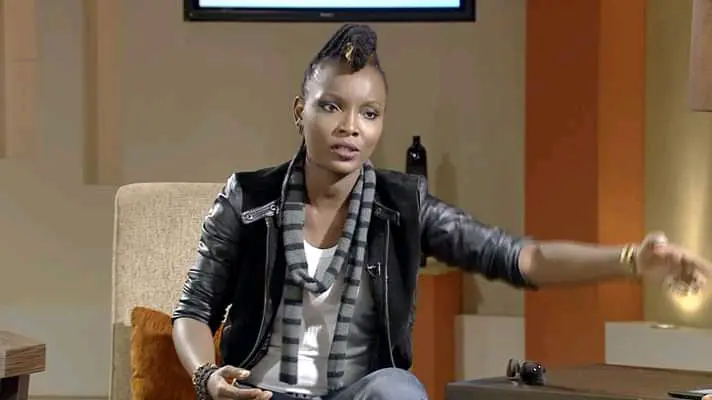 Before contesting in Glo X-Factor, DJ Switch was part of a music band called Da Pulse. The group consisting of six members including DJ Switch won the 2009 edition of the reality music competition, Star Quest and was awarded a cash prize of N3.6 million and another N7.5 million in recording contract plus other rewards.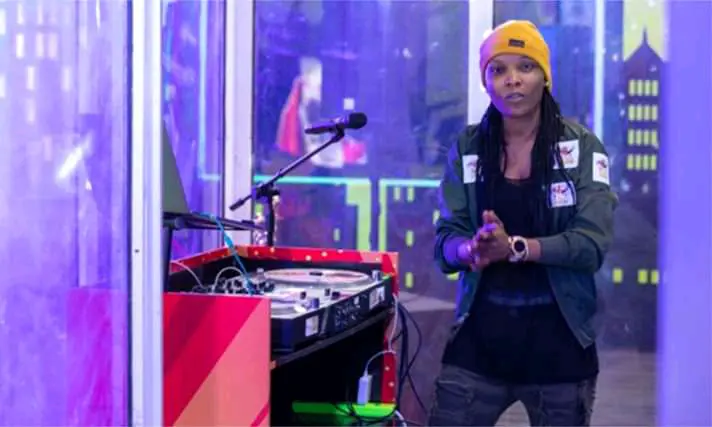 Obianuju Catherine Udeh aka DJ Switch is a multi-talented creative artist. Asides her DJ work, DJ Switch is also a singer, rapper and songwriter.
DJ Switch has rerecorded over a dozen songs both personally and in collaboration with other artistes. Some of DJ Switch's most notable songs include So Tey, Whine, Makusa, Clap For Them, Step, Gun Gun, Bad Man, Baby O, Koma, My Body, Give Me More.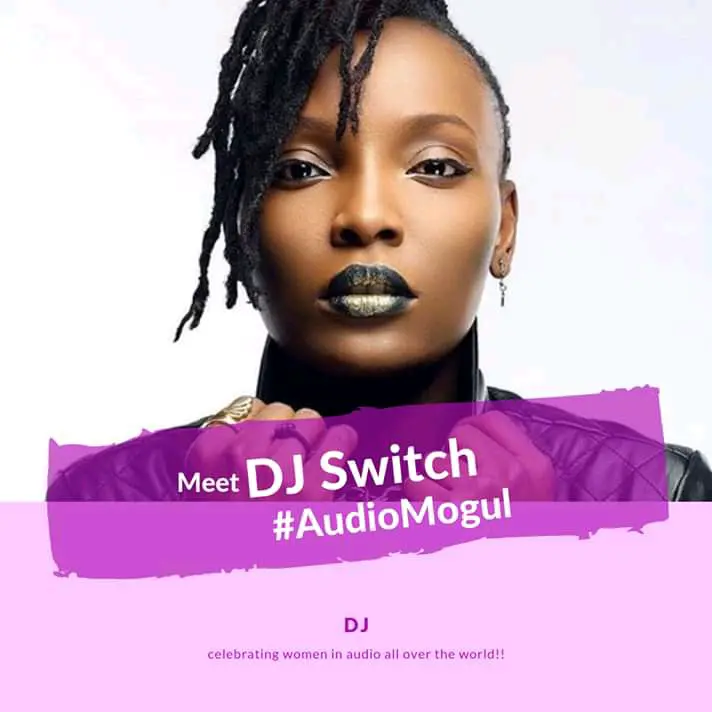 DJ Switch has been nominated for several reputable awards. She was a nominee of the City People Entertainment Award for Most Promising Act of the Year (Female). DJ Switch won the City People Award for Best Female DJ in 2016.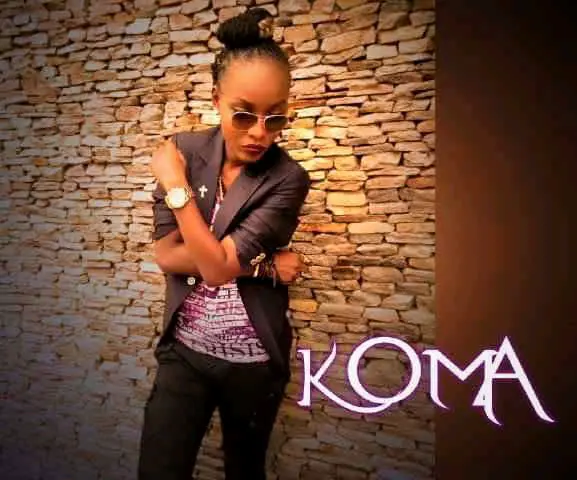 DJ Switch was featured in a 2018 CNN editorial titled: Nigeria's female DJs spinning against stereotypes.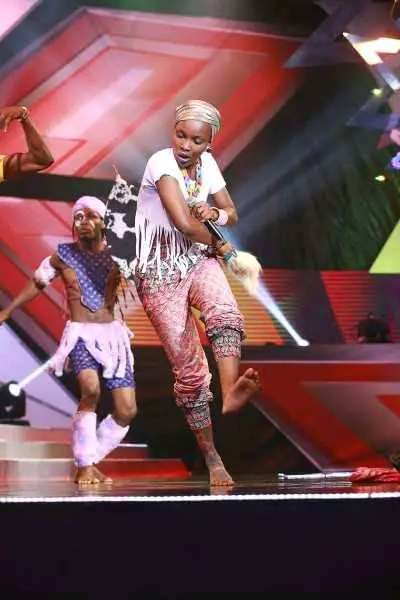 DJ Switch is not yet married and does not have a husband. As a single mother, DJ Switch's is raising her child alone. DJ Switch said in a 2013 interview with Encomium Magazine: "My baby is eight and I would rather keep the identity of the child's father private."
DJ Switch's daughter is currently fifteen years old.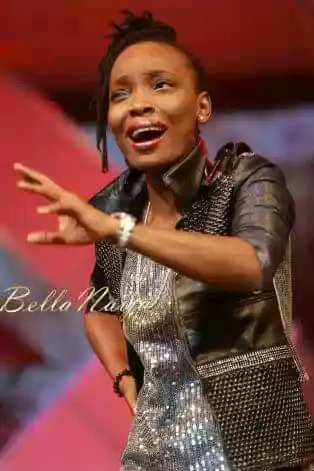 DJ Switch left her well-paying job with the oil company Halliburton to pursue a career in entertainment.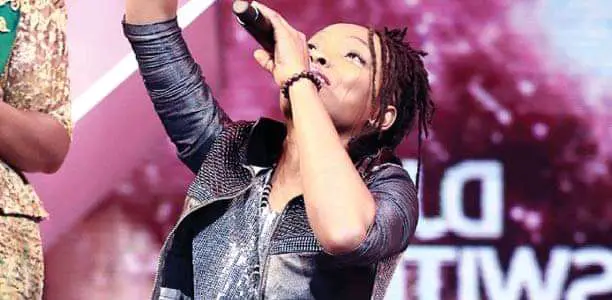 On August 29, 2020, DJ Switch was invited to the BBNaija Season "5 Lockdown's show as a guest DJ for the Saturday night party.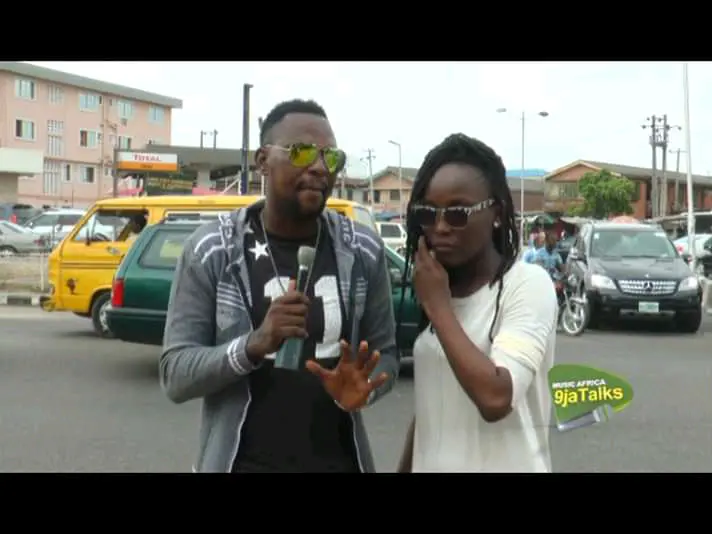 For two hours, DJ Switch thrilled the BBNaija Lockdown housemates and viewers of the show with her exceptional DJ skills.